October 13, 2022 – West Bend, WI – On October 11, 2022, the West Bend West Varsity volleyball team began the night with senior speeches and ended by sweeping Nicolet High School 25-14, 25-22, and 25-19.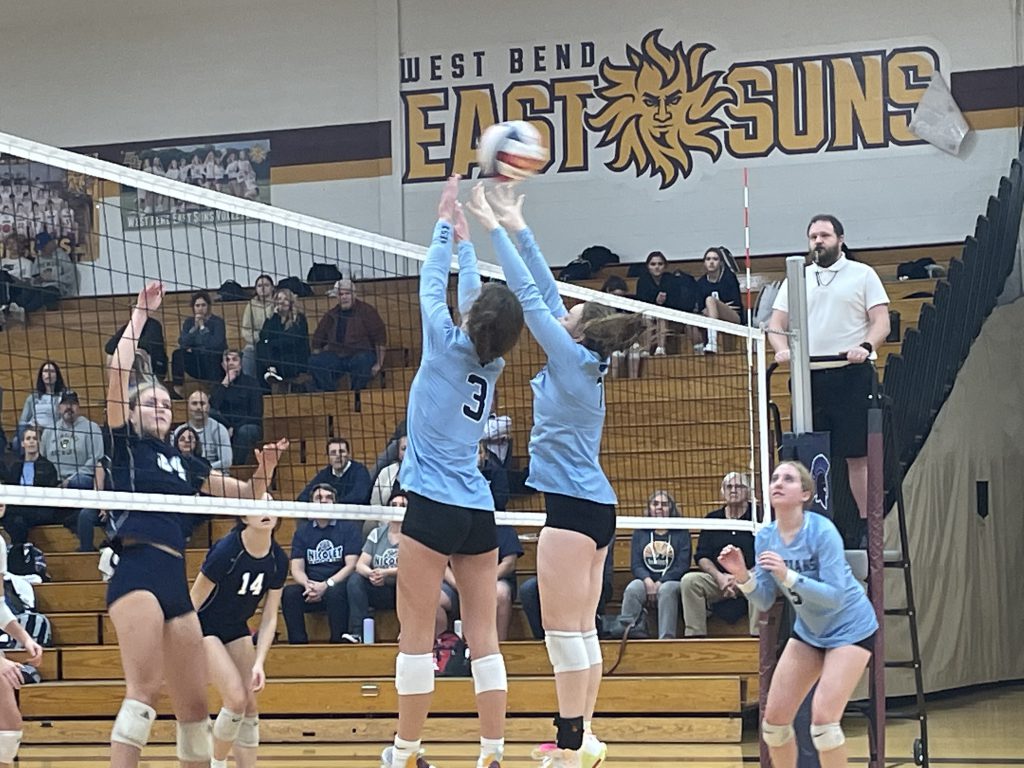 West Bend West started strong in set one and continued to maintain the lead against Nicolet throughout the match. The team's scrappiness helped keep the ball in play, and their consistency led them to the win, lending a strong finish to the conference season.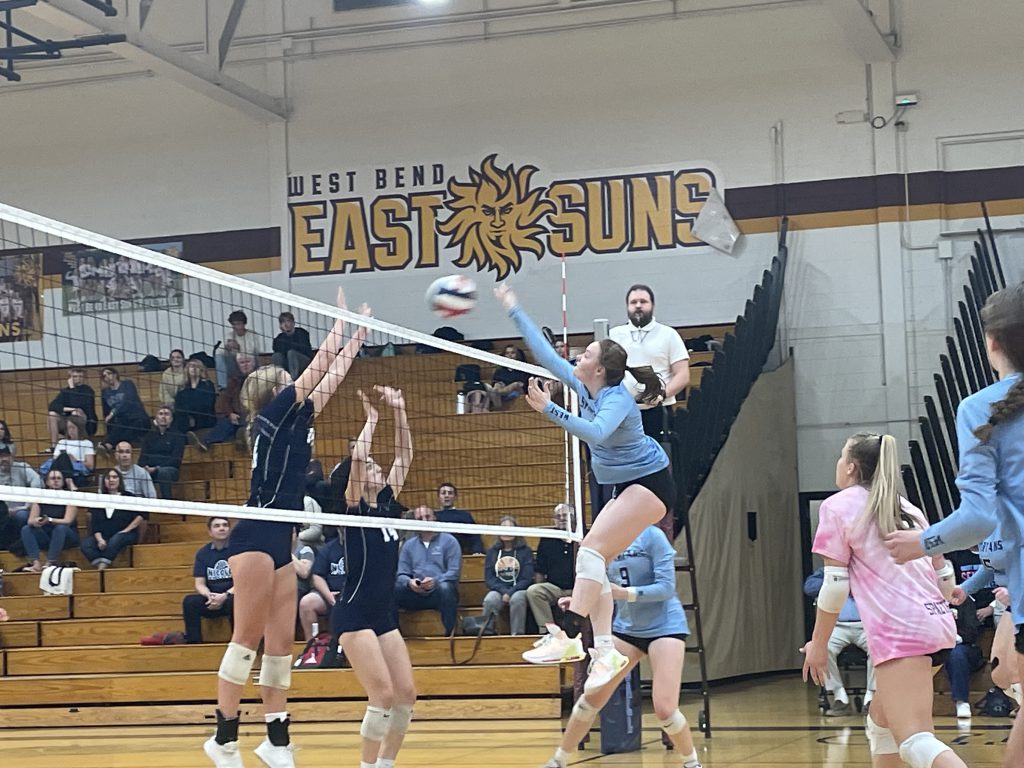 The offense was very balanced with Kylee Altendorf who had 13 kills and 16 digs, Emy Miller and Monique Schnabel with 7 kills each, and Kendra Griffin with 6 kills.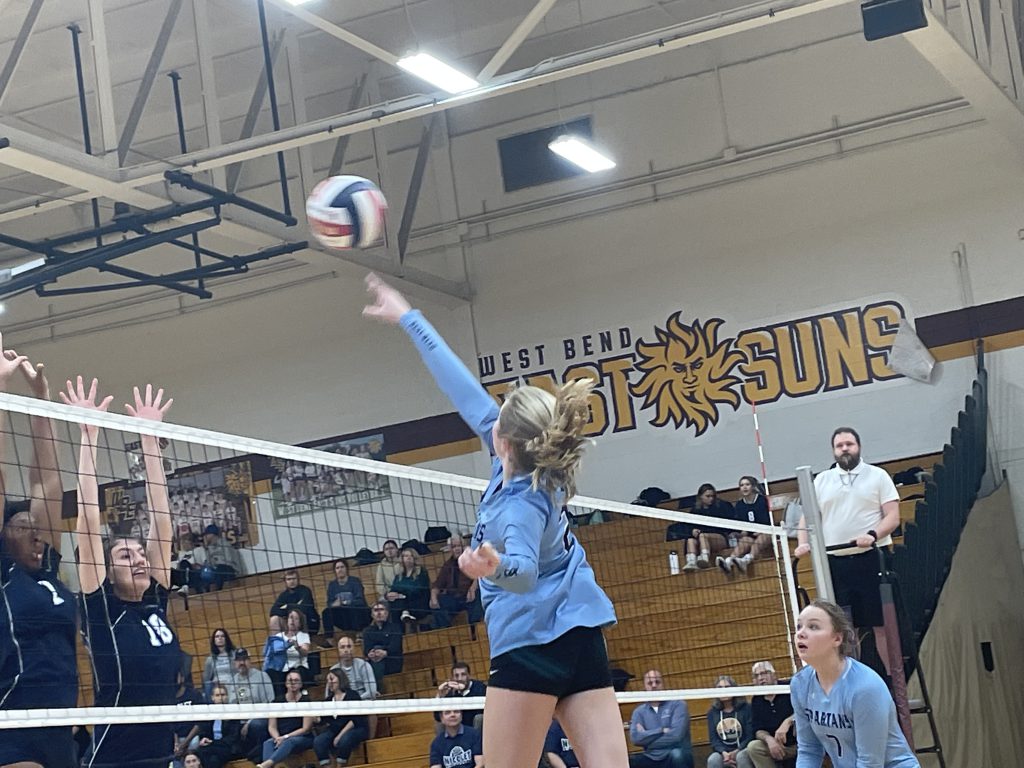 Megan Spaeth played an amazing back row with 25 digs.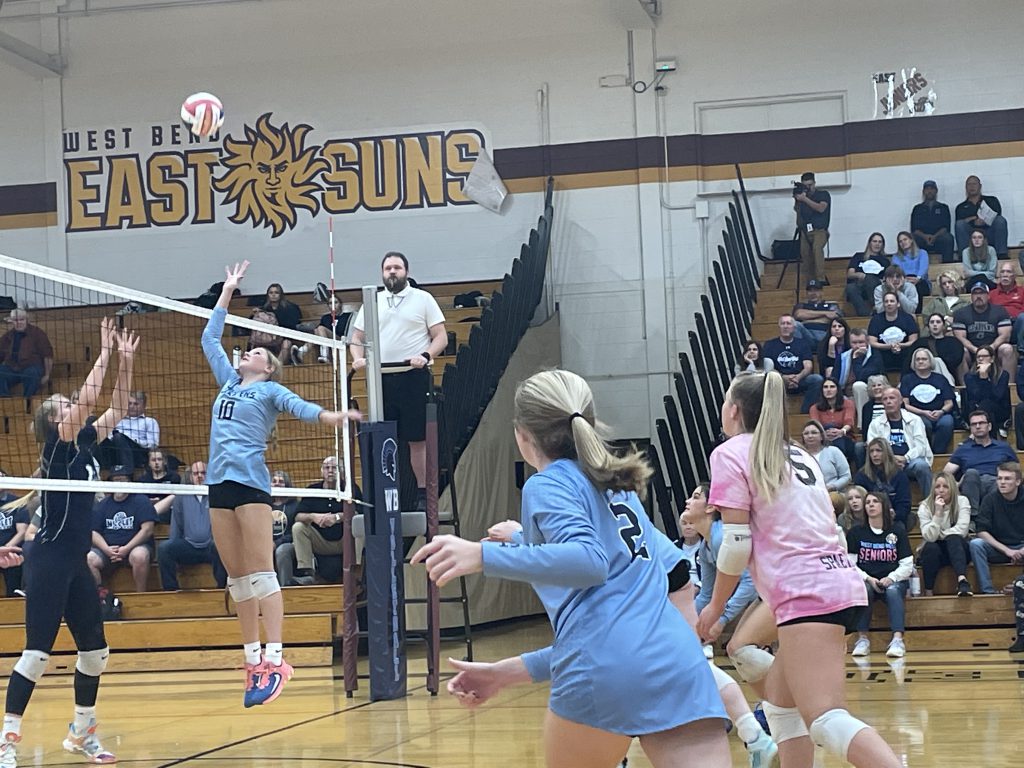 The West Bend West Spartan varsity volleyball team plays its first round of regionals at Oshkosh West, 375 N Eagle St, next Thursday. October 20, 2022, with a 7 p.m. start time.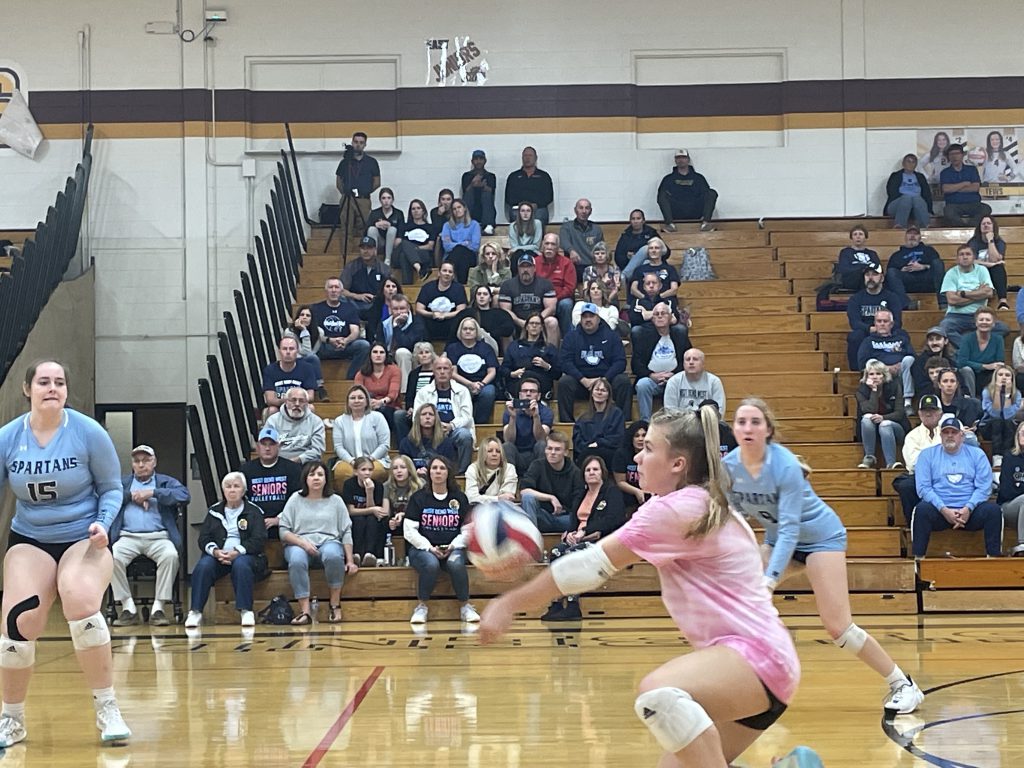 About the author: Isabela Fahrenkrug is a senior at West Bend West High School and is a defensive specialist on the volleyball team. She is the treasurer of the Youth Impact Club and enjoys hanging out with her teammates outside of volleyball.