November 3, 2022 – West Bend, WI – Three players from the West Bend West volleyball team secured a spot on the 2022 North Shore All-Conference Team.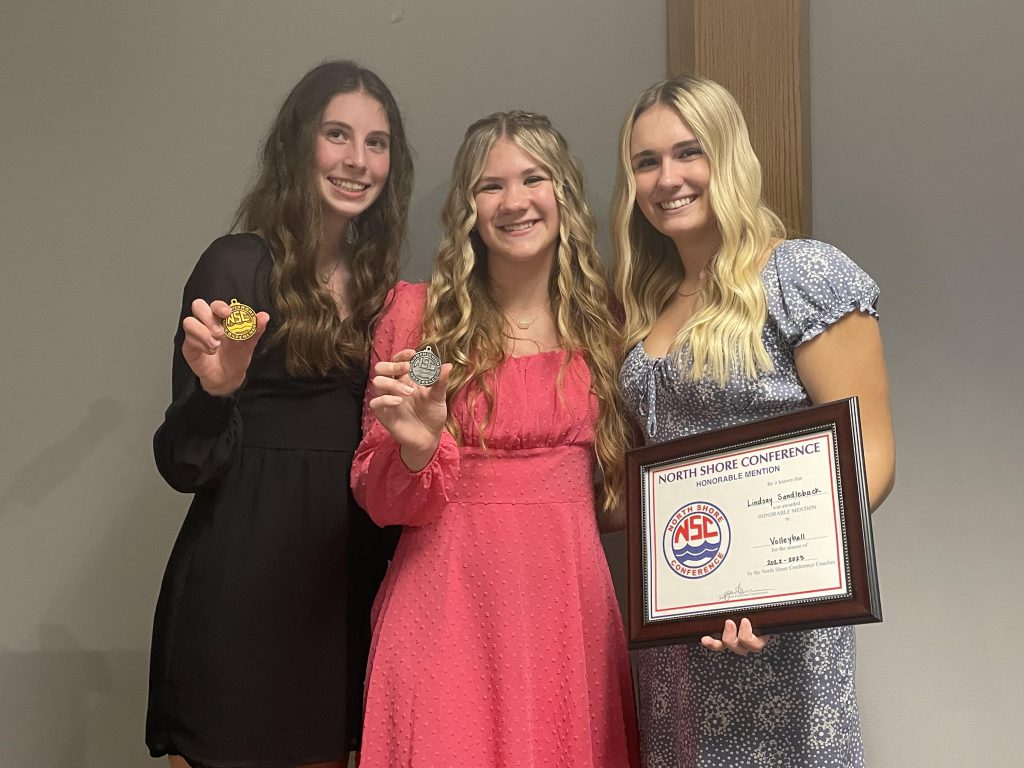 Kylee Altendorf was named 1st Team North Shore All-Conference.  Altendorf led the team with 265 kills out of 881 attempts, served at 90% with 21 ace serves, 15 blocks and 304 digs.  She scored a record 8 out of 9 conference matches with double digits in both kills and digs.
Click HERE to SUBSCRIBE to FREE local news at
Megan Spaeth was named 2nd Team North Shore All-Conference.  Spaeth was the quarterback of the defense; with her leadership qualities her teammates selected her as a co-captain.  Spaeth led the team with 480 digs, serving at 95% with 21 ace serves.  In the 34 matches Spaeth played she had 23 matches with double-digit digs.
Lindsay Sandleback was named to the North Shore All-Conference Honorable Mention team.  Sandleback played with a lot of power, swinging from anywhere on the court.  She ended the season with 162 kills out of 585 attempts, serving 95% with 20 ace serves and 224 digs.
"I am so proud of how these ladies played during the season," said coach Deb Butschlick.  "The Spartans left everything on the court and played with No Regrets No What Ifs."