Washington County, WI – The Wisconsin State Patrol is honoring its fallen troopers with a new memorial constructed in their honor. State leaders will join family members and the Wisconsin State Patrol at a ceremony to dedicate the new memorial at the Wisconsin State Patrol Academy, 95 S. Tenth Ave., Ft. McCoy, WI on Friday, September 9, 2022, from 10:30 – 11:30 a.m.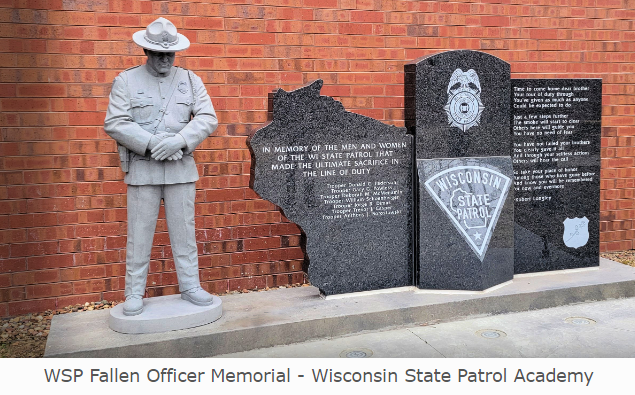 The memorial is in honor of the eight State Patrol troopers who lost their lives in service to the community. It was built as a partnership with the Wisconsin Troopers Benevolent Foundation on the grounds of the Wisconsin State Patrol Academy at Ft. McCoy.
Click HERE to SUBSCRIBE to FREE local news at
One of the troopers being honored with the memorial is Trooper Trevor Casper.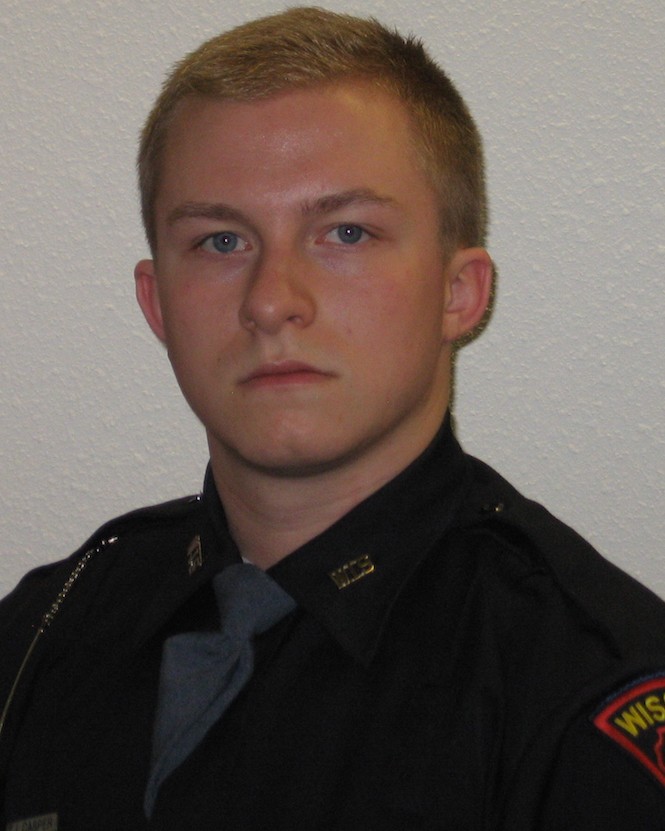 From the Wisconsin State Patrol website:
On March 24, 2015, Trooper Trevor Casper, 21 years of age and an eight-month veteran of the Wisconsin State Patrol, made the ultimate sacrifice when he lost his life in the line of duty while attempting to apprehend a suspect in Fond du Lac County.
Trooper Casper was following a vehicle driven by a suspect from a bank robbery and murder that occurred earlier in the day. Before backup could arrive, the suspect opened fire on Trooper Casper. Though wounded, Trooper Casper was able to return fire and kill the suspect before succumbing to his fatal injuries.
Trooper Casper had graduated from the police academy only three months prior to the incident and was on his first shift after being cut loose from field training.
Wis. State Trooper Clarissa Justmann was the keynote speaker at the Washington County Law Enforcement Memorial on May 19, 2016. She recalls March 24, 2015, the day her partner Trooper Trevor Casper was shot in the line of duty in the video below.