Washington Co., WI – The Badger Firefighters Association is urging residents in the Fond du Lac, Dodge, Sheboygan, Washington, and Ozaukee counties to proceed with extreme caution burning rubbish, branches and leaves. The vegetation is still very dry and with low humidity and strong winds a fire could easily get out of control.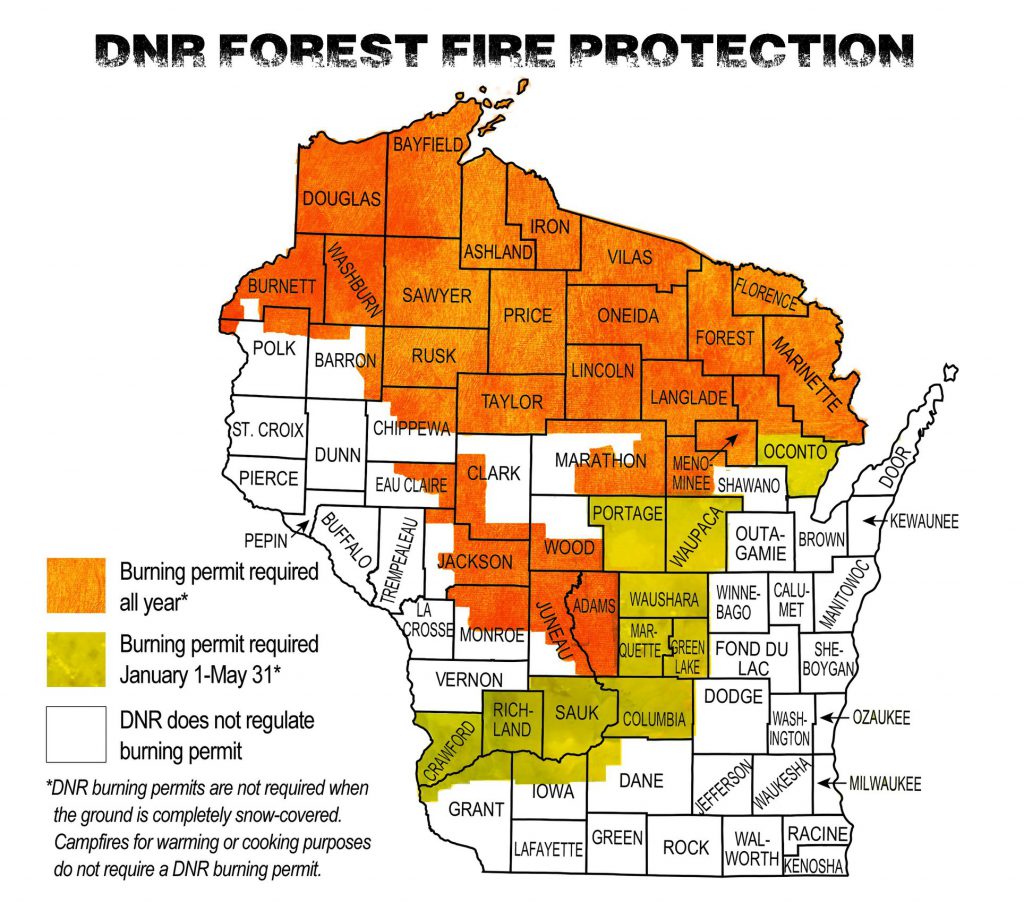 The Wisconsin Department of Natural Resources recently released the following information:
"By state statute, DNR fire restrictions only cover parts of the state. In others, local fire departments are responsible.

When the DNR suspends burning permits, they are only suspended for the areas we cover. That means no debris burning on the ground or in barrels. Campfires for warming and cooking are okay, though strongly discouraged.

If you live or plan to burn outside of the DNR's fire protection area, it is your responsibility to check locally to see if there are any restrictions."
The map shows the southeastern portion of the state is not under this restriction. There are local municipalities that have issued restrictions and others have not. Check with your local authorities if there are any restrictions. If there are no restrictions, use common sense.
There is also a map from the Wisconsin DNR showing vegetation and fire potential. Note the Washington County area is at a high-potential stage. The northern part of Wisconsin had snow over the weekend, thus that area is at low potential.
This year presents all sorts of challenges with COVID-19 and having firefighters responding to what some of call "nuisance" fires.
These are fires that could have been prevented if common sense would have prevailed. These fires put our members in close proximity of each other with very little protection against the virus.
Secondly, these fires take a lot of effort to extinguish and put first responders at risk.
We ask you to consider the wind, the size of the rubbish pile you are igniting and can you keep in control? Is it near buildings? Is it near a field with tall dry vegetation?