West Bend, WI – The West Bend School Board will hold a virtual meeting Monday, April 13 starting at 5:30 p.m.  A note on the district website reads:
Due to the COVID-19 public health emergency, necessary precautions have been put in place to ensure the safety of Board of Education members and the public. Board of Education members may participate through virtual/remote conferencing. Members of the public will be able to access and monitor this meeting through the City of West Bend TV's website on its school channel: 986 on Spectrum or by telephone by at: 786-540-5096 and using the following pin: 769 868 491

Public Participation:
Due to the Safer at Home restrictions, the public participation portion of this meeting will be completed electronically. A person should email their comments (which must be less than three minutes in length when read aloud) to School Board President Joel Ongert ([email protected]) or Superintendent Don Kirkegaard ([email protected]) by 3:30 p.m. on Monday, April 13. The comments will be read aloud during the board meeting beginning at 5:30 p.m. on April 13.
One of the action items on the agenda is a plan to fast track a recommendation to change Policy 187 – public participation at board meetings.
According to the current policy: Participants may comment concerning an agenda item or a non-agenda item. The School Board and administration of the District recognize the value and importance of public input in Board meetings.
The proposed change in policy would strike 'non-agenda items' from the language.
For example: In January 2020 students from the West Bend High Schools packed the board meeting to address what they thought were cuts in funding for forensics and debate. The superintendent made clear, after nearly a dozen students spoke, that no cuts had taken place. If the new policy is passed on Monday, April 13 that would mean students would not be able to voice their concerns unless the topic is already on the agenda.
The language in the revised board policy is below. There is a line that reads, "At any time, community members are still encouraged to reach out to board members and/or administration on other matters with which the stakeholder believes communication is required."
However, even after reaching out to board members or administration, would an item not on the agenda be addressed as part of the public participation at board meetings? Calls have been placed to board members and finance director Andrew Sarnow for clarification.

With Superintendent Don Kirkegaard still in place, the policy recommendation is coming from finance director Andrew Sarnow.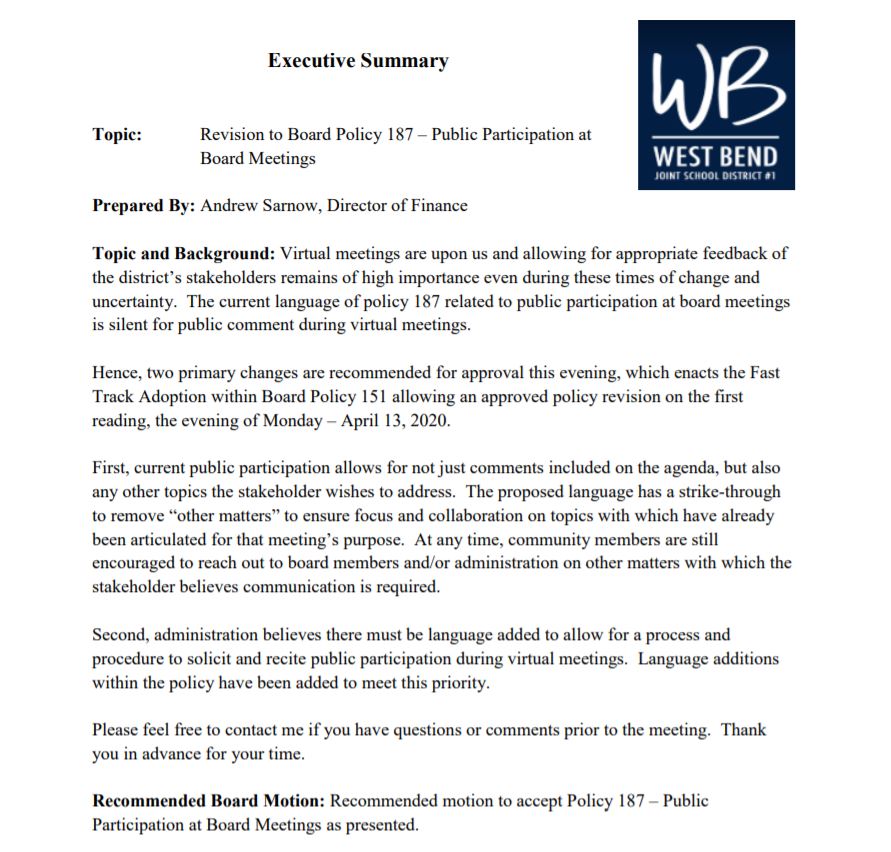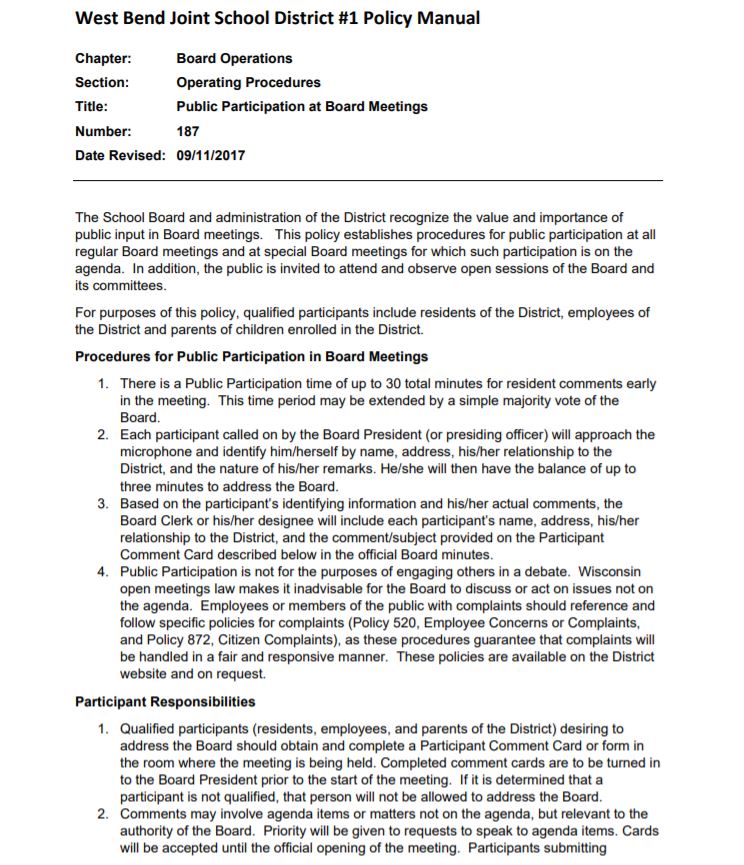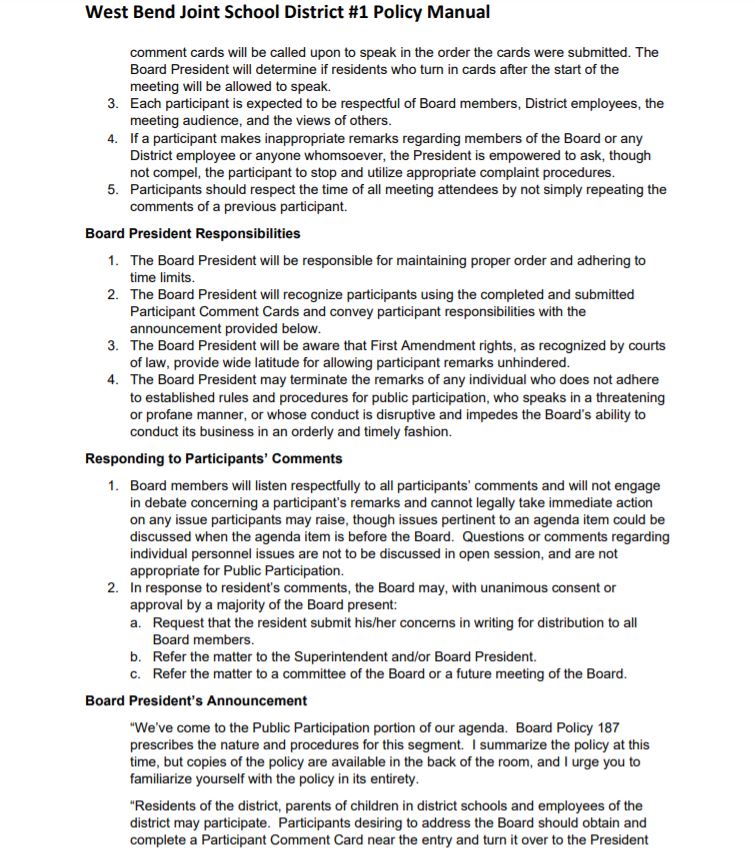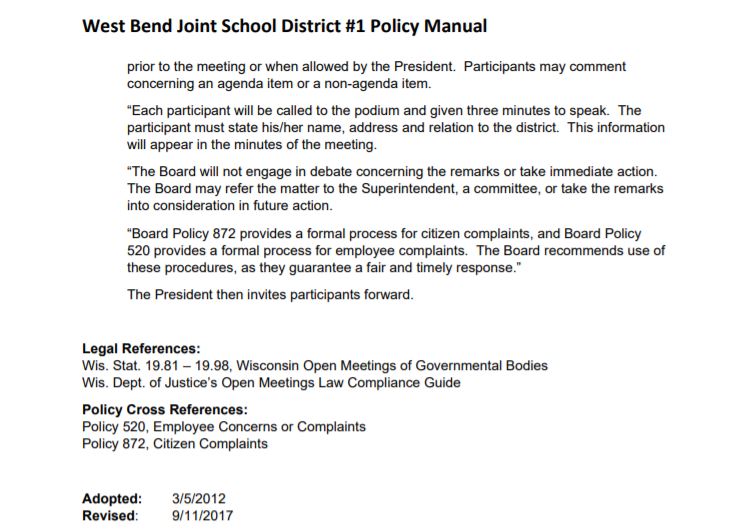 This is a working story and more information will be added when details become available.