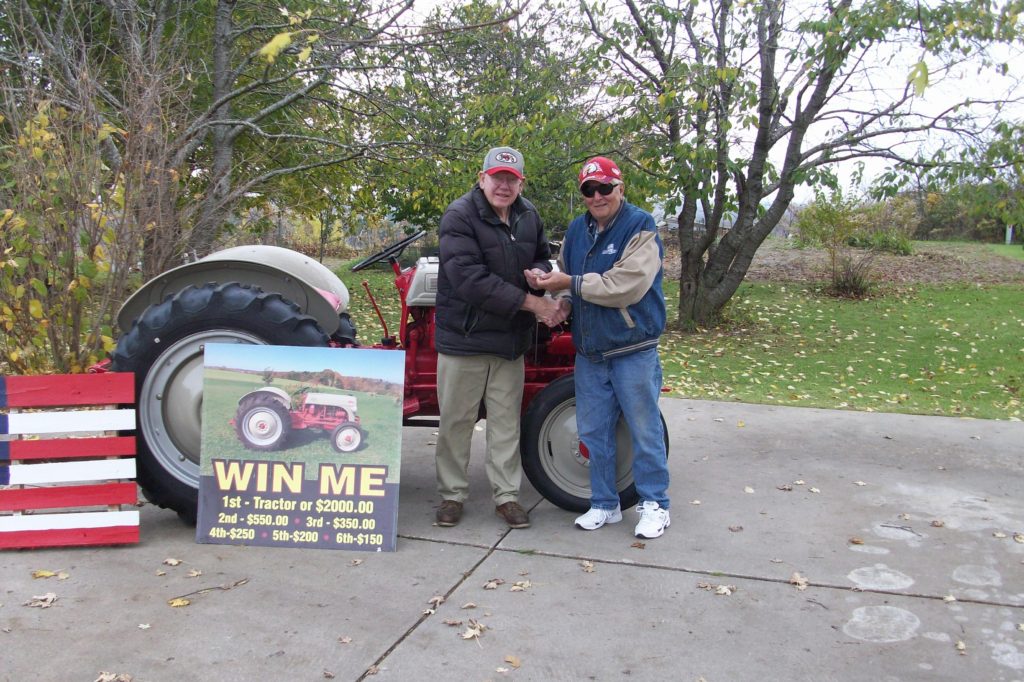 Oct. 29, 2016 – Jackson, WI – Wisconsin Antique Power Reunion President Ralph Wiedmeyer handing the keys of a 1948 Ford 8N to winner Roger Rogge of Jackson.
Next year raffle will be a John Deere tractor with 430 tickets available starting with the clubs toy show in February.
Thanks to everyone who supported the raffle in purchasing tickets, 10% of proceeds goes to the clubs  scholarship fund.
Wisconsin Antique Power Reunion is announcing the 2016 Raffle Tractor prize winners. 1st Prize:  1948 Ford 8N Tractor is Roger Rogge, Jackson, 2nd Prize: $550 is Dave Thompson, Janesville, 3rd Prize:  $350 is Dan Kuchenbecker, Brillion, 4th Prize:  $250 is Lisa Charneski, Denmark, 5th Prize:  $200 is Joe Fechter, West Bend, 6th Prize:  $150 is Butch Drissel, Union Grove.