Winners in Kiwanis Early Risers Chili and Soup Cook off
February 1, 2020 – West Bend, WI – Neighbors, families and friends came out in droves to the 12th annual West Bend Kiwanis Early Risers Chili and Soup Cook off.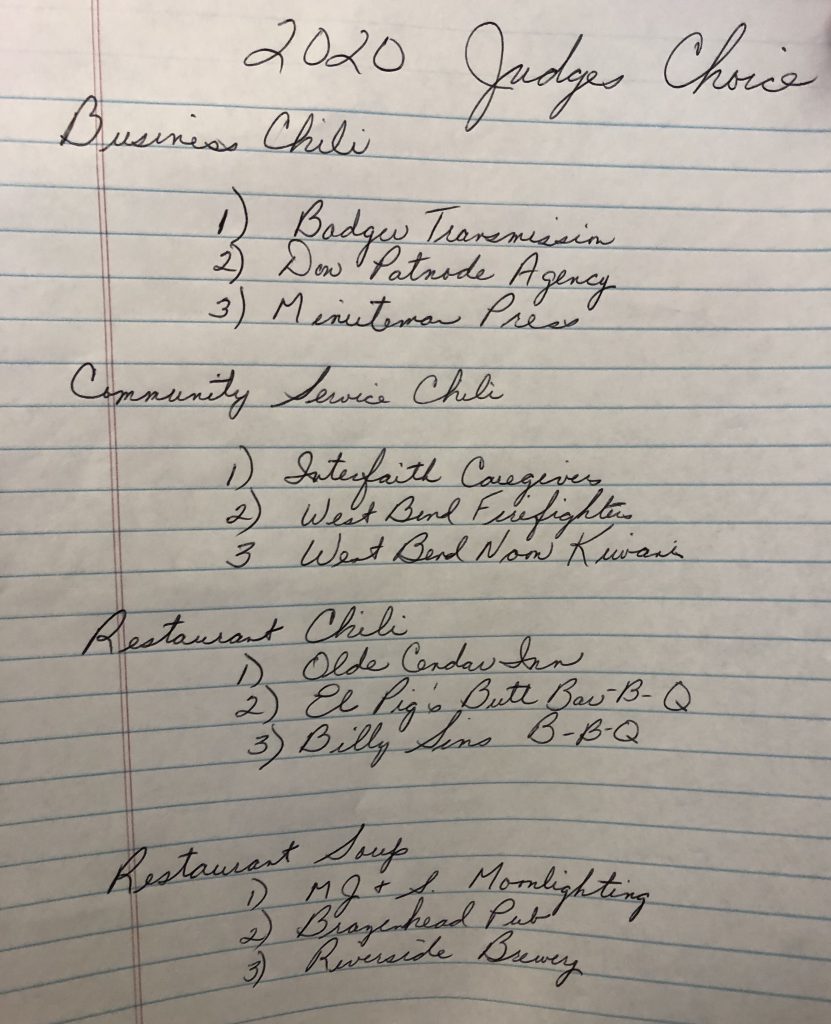 There were 26 participants which included area businesses and non-profit organizations.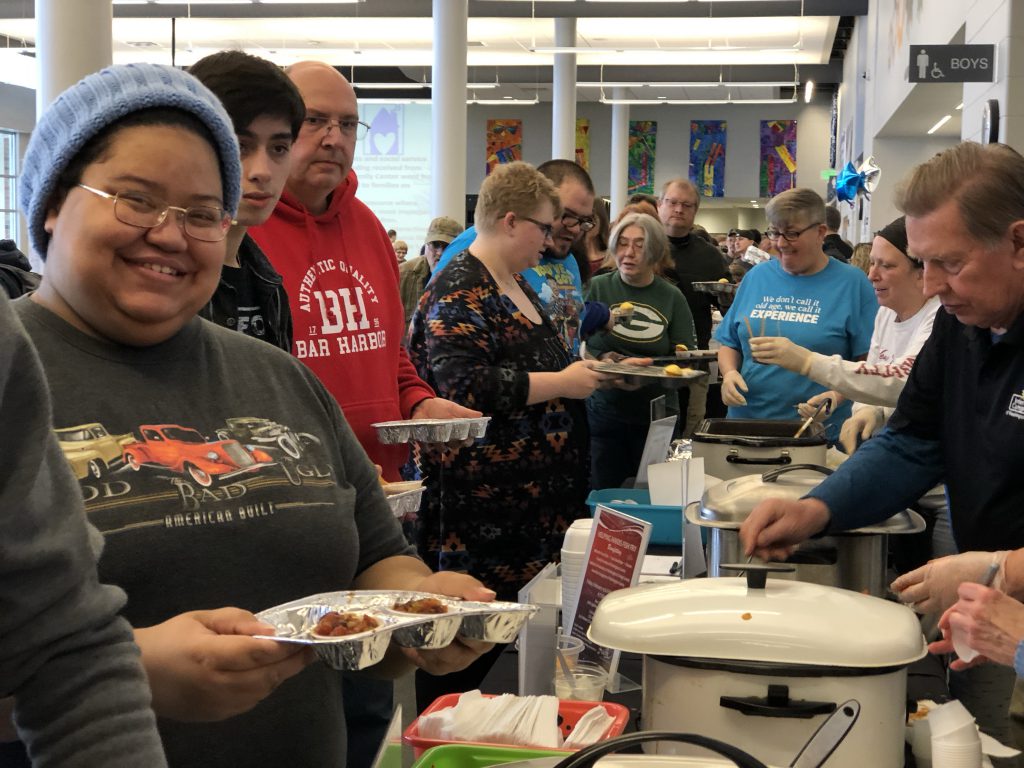 Everyone had rave reviews. "We brought our own 12-section muffin tin from home," said Katie. "We don't mess around."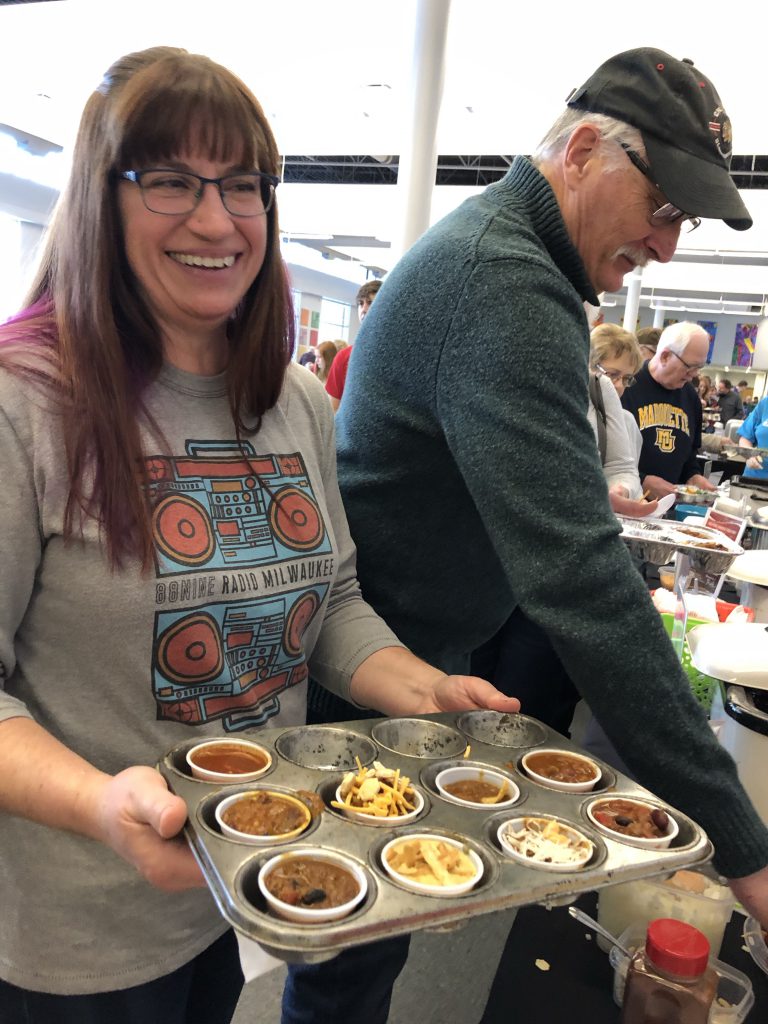 The West Bend Fire Department's Steve Stockhausen was serving up his award-winning chili.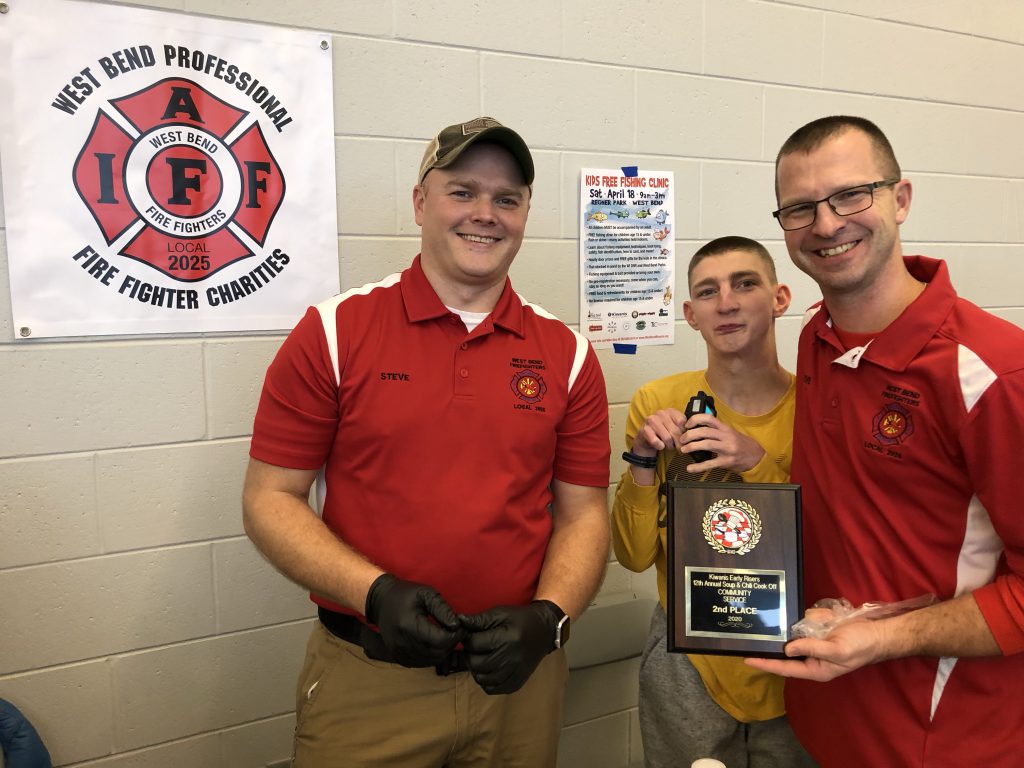 And next door volunteers from Interfaith Caregivers were doling out heaping ladles full of hearty chili. Of course the usual suspects, including Jim German, were on hand to offer their expert opinion on the best chili in the house.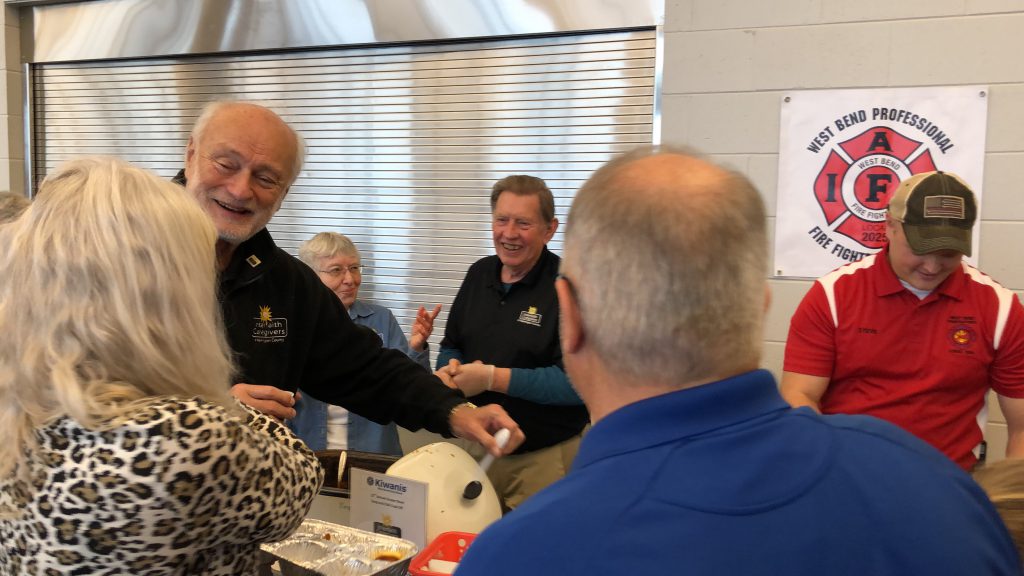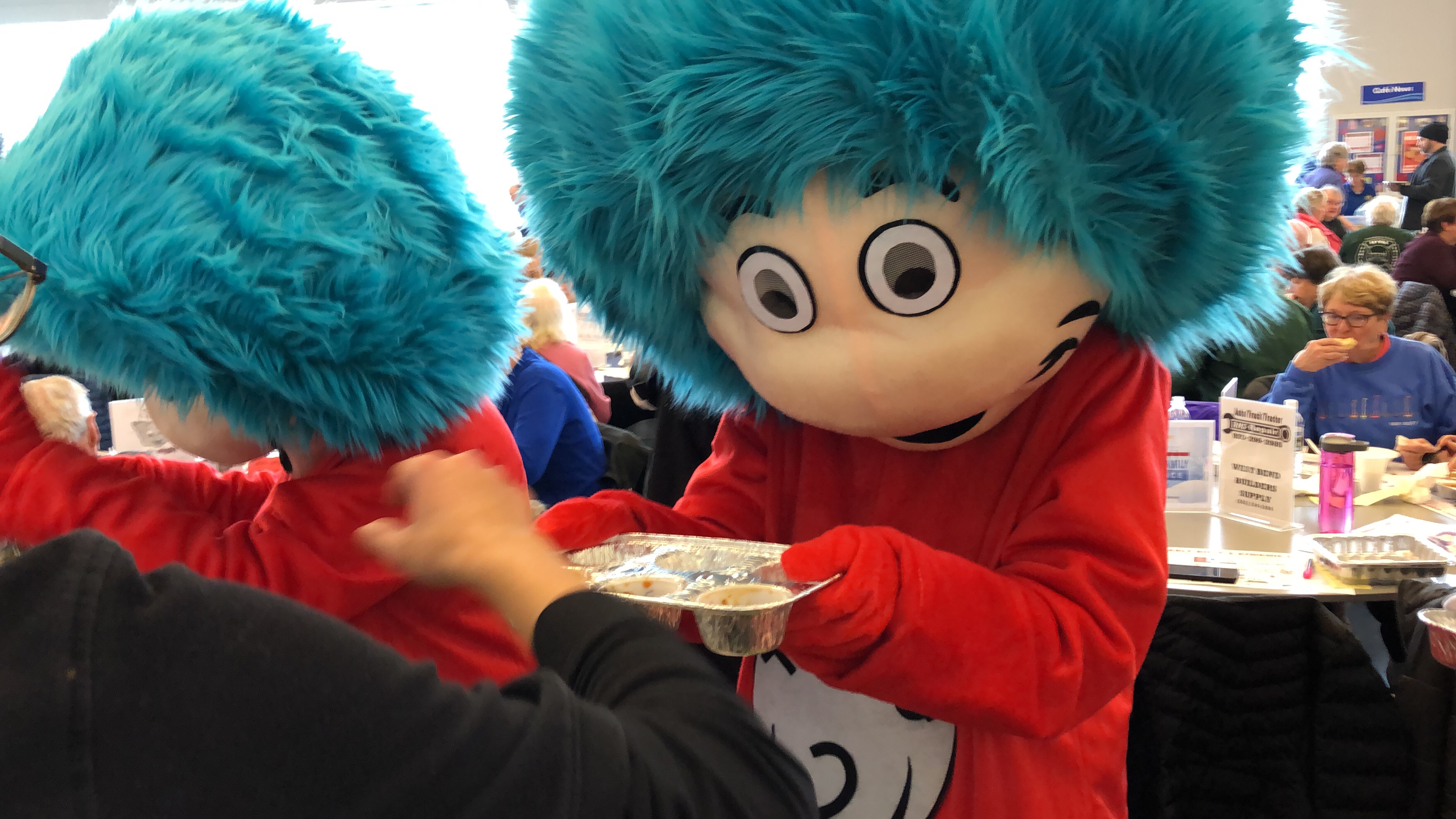 Even some special guests from West Bend's Children's Theatre showed up to try a sample.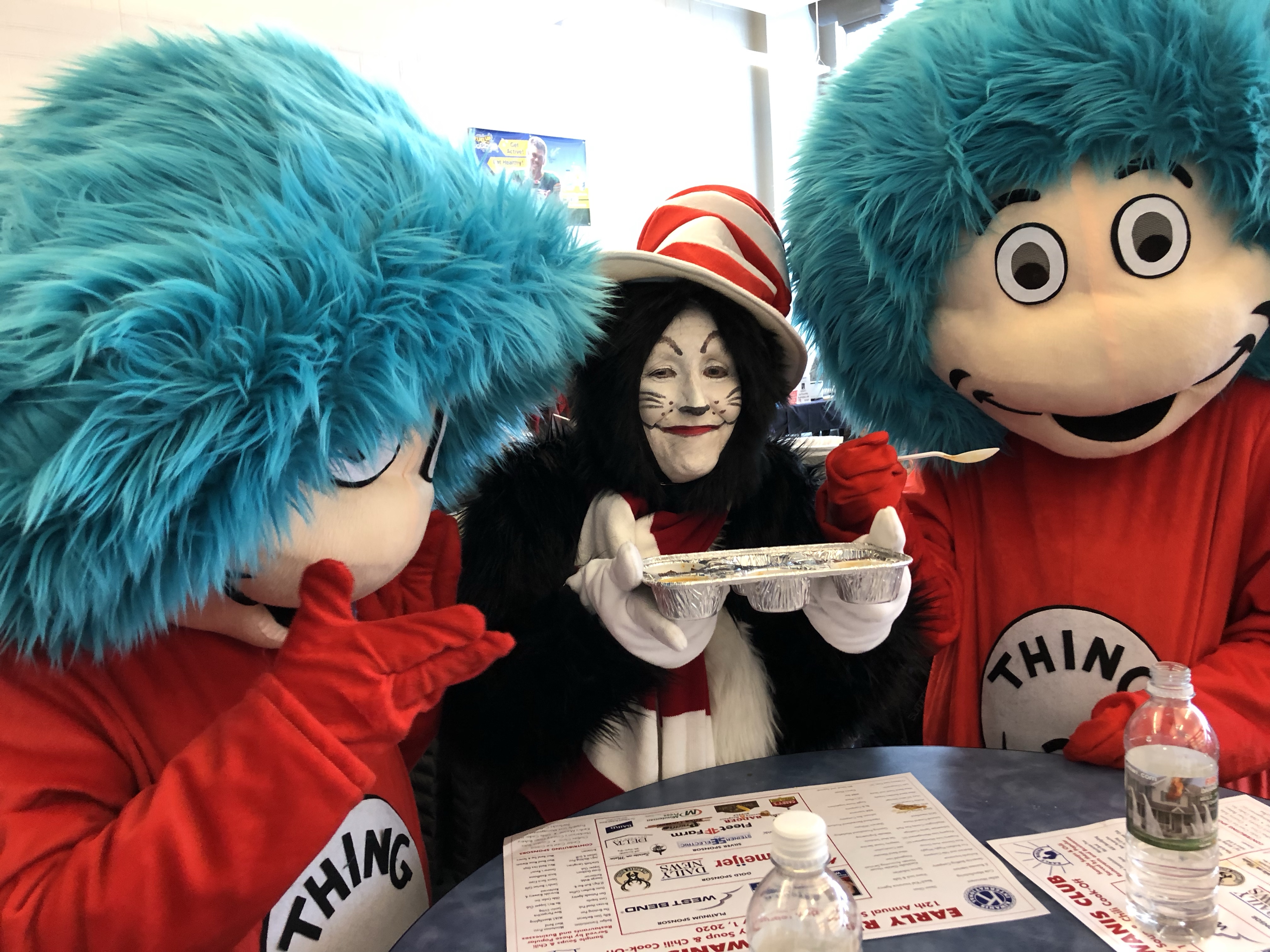 Photos of some of the winners are below.