Kewaskum, WI – The 2022 Winter Olympics kickoff with opening ceremonies Friday, February 4, 2022.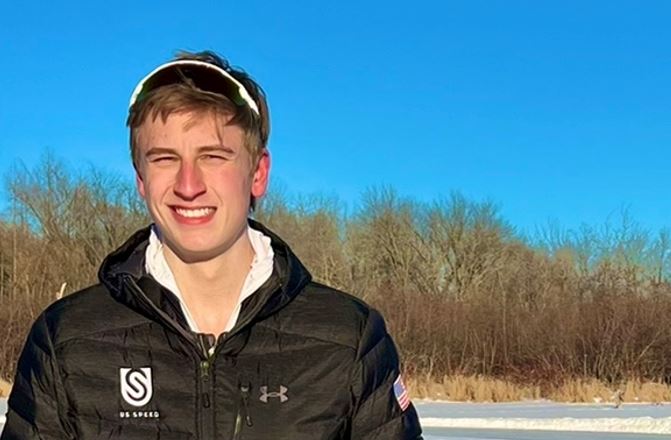 Two athletes from Washington County are among four from the state of Wisconsin who will be competing at the Olympics in Beijing, China.
Jordan Stolz, 17, a speed skater from Kewaskum, will be competing in two events at the Olympics including the 500 meter and the 1000 meter. During qualifying Stolz broke two Pettit Center skating records, including the 1000-meter heat record (1:07.62) set in 2005 by four-time Olympic medalist Shani Davis.
 Click HERE to see how Stolz shattered records at the Pettit Ice Center and earned a top spot to represent the U.S.A. at the Olympics.
Stolz will be skating the 500 meter on Saturday, February 12 at 2 a.m. Viewers will be able to watch Stolz and Olympians compete in the Games via NBC or NBC's streaming platform Peacock
Shown on USA at 8:45 a.m. (and probably again on NBC in the afternoon and primetime, especially if he does well)
The 1000 meter – starts on Peacock at 2:30 a.m. on February 18, but USA starts coverage begins at 3 a.m. NBC will likely rebroadcast the event.
Courtney Rummel, 18, of West Bend is part of the 26-member snowboarding team.
Rummel will compete in USA Snowboard Slopestyle and Big Air Team.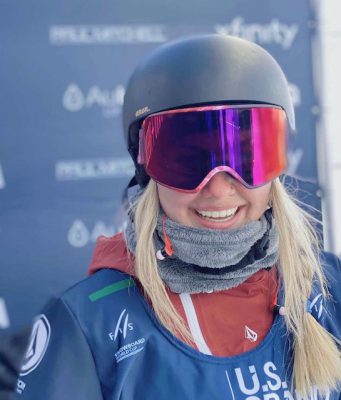 Slopestyle qualifying for the women is Friday, February 4 at 8:45 p.m. – 10:50 p.m. CST on Peacock.
The final is Saturday, February 5 from 7:30 p.m. – 9 p.m. CST
Sunday, February 13 is women's qualifying for the Snowboard Big Air at 7:30 p.m. – 9:45 p.m. CST on Peacock
Monday, February 14 is the women's Big Air Final 7:30 p.m. – 8:50 p.m. CST
Photo of Courtney Rummel courtesy U.S. Ski & Snowboard