Winter Storm Warning in effect for Washington County and neighboring communities
Author:
Judy Steffes
|
Posted in Dodge County, Fond du Lac County, Germantown, Hartford, Jackson, Kewaskum, Kohlsville, Newburg, Slinger, Washington County, West Bend
No comments
Feb. 11, 2019 – Washington Co., WI – The National Weather Service has issued a Winter Storm Warning in effect in Washington County and surrounding communities from Monday, Feb. 11 at 9 p.m. to Wednesday, Feb. 13 at 12 a.m.
* WHAT…Heavy snow expected. Total snow accumulations of 7 to 11 inches expected with the heaviest amounts occurring tonight into Tuesday morning. Winds gusting to 20 to 30 mph, highest near Lake Michigan. Some blowing and drifting snow expected.
* WHERE…Portions of east central, south central and southeast Wisconsin.
* WHEN…From 9 PM this evening to midnight CST Tuesday night.
* ADDITIONAL DETAILS…Travel could be very difficult. The hazardous conditions could impact the morning or evening commute.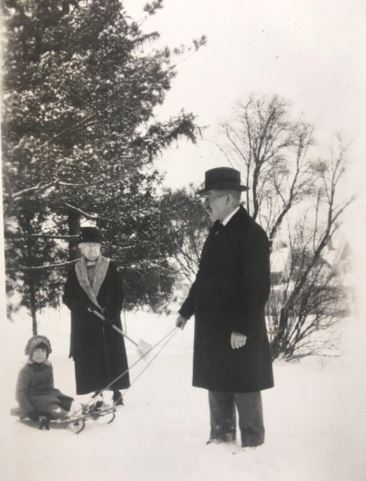 Above is a photo of a young Betty Nelson and her family playing in the snow.  Note the metal runners on the sled. This photo was taken up by their home which was leveled to make way for McLane School.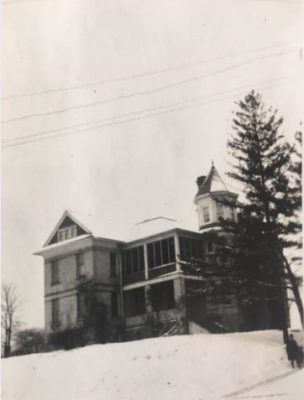 PRECAUTIONARY/PREPAREDNESS ACTIONS…
A Winter Storm Warning for snow means severe winter weather conditions will make travel very hazardous or impossible. If you must travel, keep an extra flashlight, food and water in your vehicle in case of an emergency.
The latest road conditions for the state you are calling from can be obtained by calling 5 1 1.