Wisconsin Ice volleyball tryouts are tomorrow and Sunday at Holy Angels in West Bend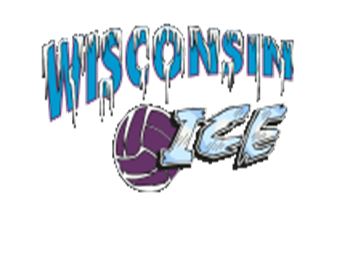 West Bend, WI – Calling all 10, 11 and 12 year olds! Wisconsin Ice is a club volleyball team located in West Bend. There are two teams a 12s team and a 13s team.  Wisconsin Ice volleyball team will participate in tournaments around the area.
Try Outs
When: October 7 – 12 p.m.- 1:30 p.m. – 13's (12 year olds)
    October 7 – 1:30 p.m. – 3 p.m.  – 12's (10 & 11 year olds)
            October 8 – 12 p.m. -1:30 p.m. – 13's (12 year olds)
            October 8 – 1:30 p.m. – 3 p.m. – 12's (10 & 11 year olds)
Where: Holy Angels School– Please enter on Ninth Avenue by playground
Cost: $40 (non-refundable)
Make checks payable to: Wisconsin Ice
Mail to or bring to try out date.:  Wisconsin Ice
                                                   c/o Renee Altendorf
                                                   2002 Briar Dr.
                                                    West Bend, WI  53090
Detach the bottom portion and mail to above address:
Child's Name ___________________________________________
Parent Name____________________________________________
Address _________________________________________________
Parent's Phone_________________________________________
Parent's Email Address____________________________________
Questions?  Contact: [email protected] (Renee)
Some information about Wisconsin Ice 12's & 13's team:
Coaches for the 12's team will be Renee Altendorf and Jamie Butschlick.
Coaches for the 13's team will be Renee Altendorf and Kayla Schommer.
Practices will be on Sunday at Holy Angels School
We will practice a few Wednesdays as well.
Tournaments will be one day a weekend and we will have 6 days/tournaments.
The tournaments will be close to West Bend. Here are a few places we hope to have tournaments: UW-Oshkosh, Fond du Lac High School, Center Court in Waukesha, and Milwaukee
The cost will be between $400 -$450 for the season

Payments will be due Oct. 22 – $150, Nov. 19 – $125,  Dec. 18 – remainder is due

Girls will get one jersey to keep
Please make sure you are really committed to this. We will consider practices for school sports and try to work around them but not being committed will affect playing time at tournaments.
We are looking to have 10 girls on the team. We will not know how many until try outs and see what would work best for the team.
For try outs you will need to register your child online:
https://webpoint.usavolleyball.org/wp/memberships/join.wp?mbr_ChapterID=25951
Below is information if you did not play club last year.  Please select the try out membership for $10.  Once your daughter is register you must print off the card or be able to show it at try outs.  Your daughter will not be able to try out unless you show the card.
These are the 2 forms you will need:
Badger Region Health form: http://badgervolleyball.org/wp-content/uploads/2016/08/2017-Player-Medical-Release-w-ClubTeam-WITHOUT-Notary.pdf
Concussion form (last 2 pages): http://badgervolleyball.org/wp-content/uploads/2015/01/ConcussionInfoSigForms.pdf