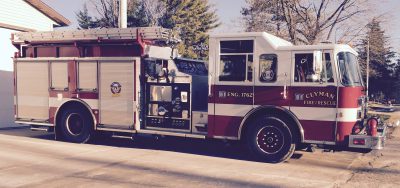 July 19, 2018 – Dodge Co., WI – A 57-year-old Dodge County woman is being treated at Aurora Hospital in Waukesha County after reportedly being stomped on by a bull.
Town of Clyman Fire Chief Eric Howlett said they were called to the farm on Train Road around 5:30 p.m. Wednesday, July 18.
"It was not witnessed that she got stomped by the bull," said Howlett about the woman Tena Borchardt. "The husband found her; she had not been seen for about three hours. She was lying on the ground and conscious."
Howlett said it was easy to access the woman as she was close to the barn area.
"I would describe her injuries as severe; they were not life threatening," he said.