Women from Washington County awarded the Birch-Sturm Fellowship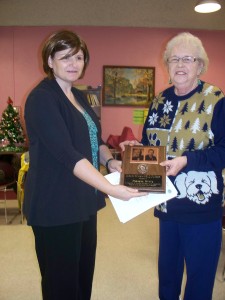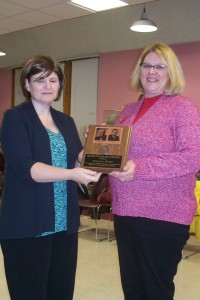 Barbara Weyer and Bronwyn Weber have been awarded the Birch-Sturm Fellowships, in recognition of their commitment to serving the people in their community and beyond.  
The awards were presented by Zone Chairperson, Brenda Rummpe.
The Fellowship is named in honor of the only two Presidents of Lions Clubs International from Wisconsin, Frank Birch and Clarence Sturm. 
This Fellowship honors those who exemplify undying dedication and commitment to humanitarian works.
Barbara and Bronwyn are members of the West Bend Lioness Lions Club.  They recently received a Fellowship plaque and lapel pin acknowledging their dedication to humanitarian service.  As Birch-Sturm Fellows they become a part of a growing network of individuals who are committed to improving the quality of life for those in Wisconsin and around the world.
Courtesy Mary Lou Desrosier
West Bend Lioness Lions Club