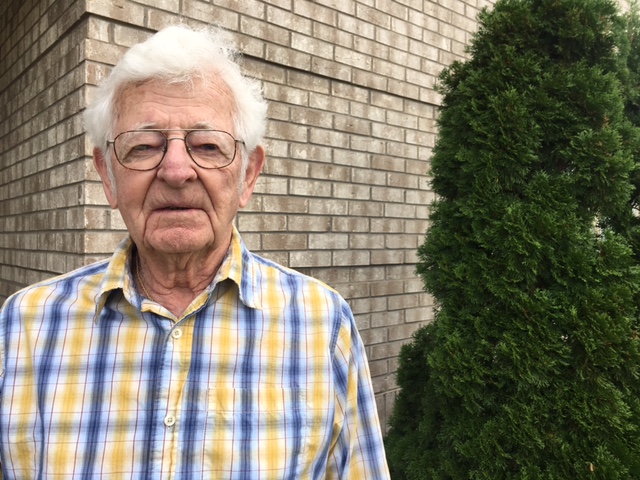 World War II Army clerk Donald Vosen of Germantown will be taking part in Saturday's Stars & Stripes Honor Flight. Vosen is one of more than a dozen veterans from Washington County traveling to Washington D.C. to see the war memorials.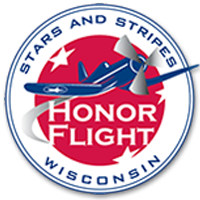 Vosen, 88, was 17 years old when he enlisted in the Army. "It was June 1945 and I was still in high school in Sauk City," he said. "I enrolled in the Army Specialized Training Reserve Program and I went to school for about 10 months at the University of Illinois."
That next summer, April 1946, Vosen was headed basic training at Camp Joseph T. Robinson in Little Rock Arkansas.  "Shortly thereafter they shipped us to the Philippines," he said.
While in service Vosen served as a clerk. "I was in charge of all the records of returning soldiers," he said. "I had to box them up and put them on a ship and take them to Manila Bay."
Station in Paranaque, about 10 miles outside Manila Bay, PFC Vosen said he remembers one day in particular when they got to the dock late because of an accident on the road.
"The ship was already taking off and we had to get the records on it," he said.
Tracking down the local Coast Guard, Vosen relayed his plight and the Coast Guard ordered the ship to stop. "My crew of five men loaded these big wooden boxes onto a little PT boat and we went out to the ship," he said.
The cumbersome boxes were about 5-feet long. Cables were lowered and the boxes lifted onto the ship. "Two of them got away from us and landed in the ocean," Vosen said. "They were floating and the waves were high. We finally fished them out and I had to go on the ship and find the Lieutenant in charge so he could sign off on them."
The Lieutenant questioned Vosen. "He said, were those the same records floating around the ocean? I said, 'Yes sir.'"
Vosen said the Lieutenant signed off on it anyway.
In April 1947, a year after entering service Vosen was discharged. He returned to the states and worked at a manufacturing plant in Illinois. "I was bagging rock wool," he said. "That was a terrible job; I was taking three showers a night and still couldn't get that stuff out of my skin."
Vosen left to go work at a tannery in Milwaukee and later spent 34 years working for the Wisconsin Telephone Company.
This will be Vosen's first visit to Washington D.C.  "I'm looking forward to the whole day," he said. "I especially want to see the Vietnam Veterans Memorial because those guys didn't get any credit when they came home."
Vosen's son Philip will be his guardian on Saturday's flight.
Photo of Vietnam Veterans Memorial courtesy washington.org