West Bend, WI – In honor of Carl von Marr's birthday (February 14), Museum of
Wisconsin Art (MOWA) Executive Director Laurie Winters talks about the importance of Marr and his great nieces Melitta Suder Pick and Joan Marr Pick in the story of MOWA and how the museum grew into what it is today.
Marr's magnum opus was the huge painting The Flagellants painted in 1889.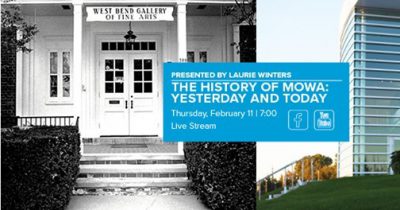 Join MOWA on Facebook and YouTube for this live streamed discussion and Q&A which will be available via Facebook and YouTube on Thursday, February 11 at 7:00 p.m.