February 22, 2021 – Town of Jackson, WI – On Monday morning, February 22, 2021 at 9:53 a.m. the Washington County Sheriff's Office received a 911 call from an owner of a topsoil business located in the 1300 block of Spring Valley Road in the Town of Jackson.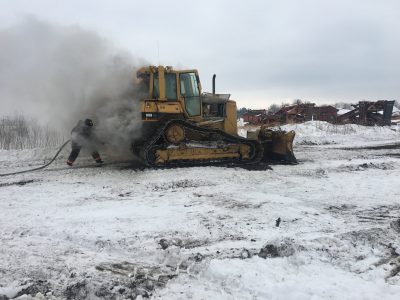 The owner reported an employee was operating a D6N Caterpillar bulldozer when he began to see smoke coming from the engine compartment.
Attempts to extinguish the fire with fire extinguishers were unsuccessful and Jackson Fire Department responded to the scene to put the flames out.
The exact cause of the fire remains under investigation.