12th Annual Golfing for Gromo is Sunday, Sept. 23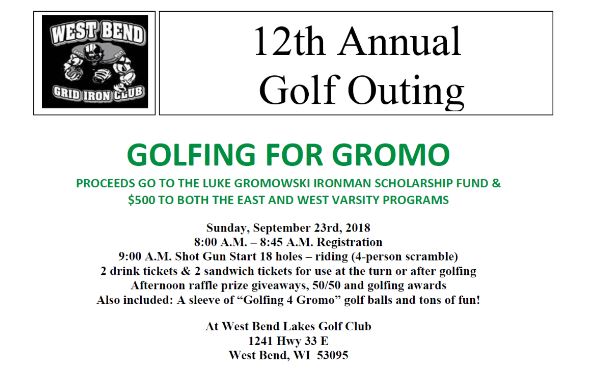 West Bend, WI – There's a golf outing Sept. 23 at West Bend Lakes Golf Club and proceeds will go to the Luke Gromowski Ironman Scholarship Fund.
Luke Gromowski was a senior at West Bend East when he died in a car accident in November 2014.
A $1,000 scholarship will be presented each year to a senior from West Bend East and West High School that participated in football from fifth grade through their senior year.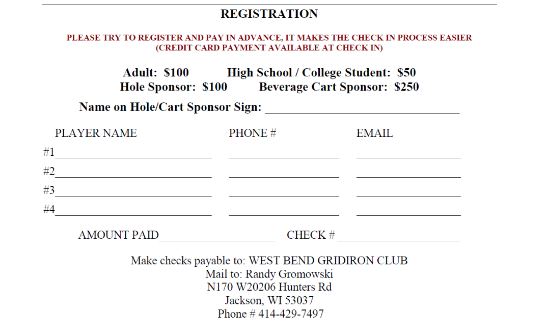 Registration for the outing is at 8 a.m. with a 9 a.m. shotgun start. The cost is $100 per adult and $50 for a student. More information is available by contacting Ed Ihlenfeld at 262-707-5449.