Hartford Union High School 2018 Homecoming Court | By Teri Kermendy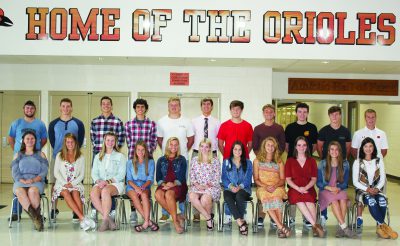 Sept. 22, 2018 – Hartford, WI – Homecoming week at Hartford Union High School is October 1-5.
The Homecoming Dance is Oct. 6.  The Orioles play Homestead High School and the theme is Galaxy Grooves.
Pictured Front Row: Cheyenne Krell, Emily Rohloff, Haley Hagen, Grace Herrmann, Jordyn Sutrick, Miranda Parker, Trinitee Willerton, Rachel Zuern, Abbi Block, Kaitlyn Stamm, and Sophia Christianson.
Back Row:  Michael Scepanski, Tim Seramur, Jacob Pepin, Gabe Hoffmann, Cody Werner, Tate Stoeckmann, Arik Lange, Mitch Zubrod, Jacob Loosen, Jason Patterson, and Thomas Kellicut.