Slinger, Wi – The North Shore Conference just announced its All-Conference standings for the fall 2022 football season, and 13 Slinger High School football players and one coach received recognition.
Avery Kurth, a senior, was awarded Offensive Back of the Year, Offensive Player of the Year, and first team all-conference running back. Kurth had the third highest receiving stats in the conference as well as the second highest rushing stats.
Senior quarterback Tanner Hora received second team all-conference quarterback leading with the highest passing stats in the North Shore Conference. Hora also led the conference with the highest passing stats.
Junior Mark Leidel was awarded first team all-conference wide receiver leading the season with the highest receiving stats.
Senior Cameron Groves took home the most awards winning first team tight end, second-team utility player, and honorable mention kicker and inside linebacker.
Grove's teammate junior Brayden Hayes won first team all-conference for inside linebacker. He had the fourth highest defensive stats this season.
Luke German, a senior, was voted first team in North Shore for defensive line and senior Jacky McClintock was given honorable mention.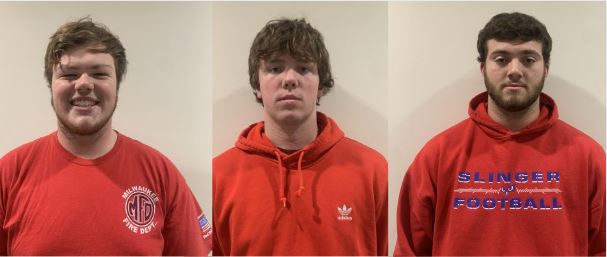 His teammates senior Adam Loesche won second team defensive end and sophomore Landon Gehring with honorable mention. Senior Thomas Stowers received outside line second team all-conference.
For the offensive line, sophomore Charlie Hoitink was voted first team all-conference, junior Richard "Richie" Gerek was given second team, and sophomore Chase Jacklin won honorable mention.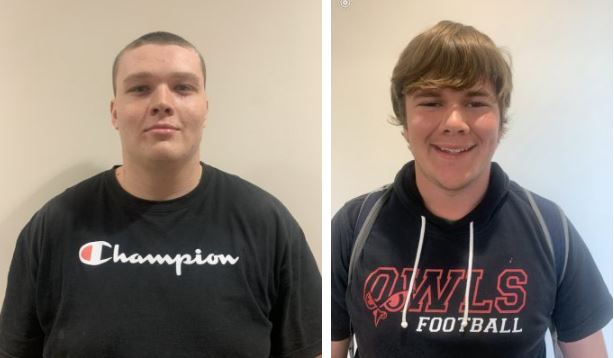 Head coach Bill Jackin earned the Coach of the Year award, which is truly an honor to be selected among all of the coaches in the North Shore Conference.
Slinger ended its season tied for second in the conference with West Bend East with records of 5-2.