13 year old arrested for slashing tires and WBPD knocks down retail thefts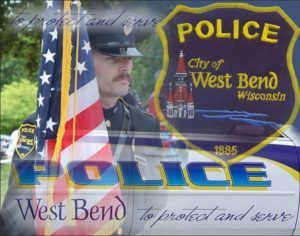 OWI – 3rd OFFENSE
1700 Block of East Washington Street
On September 23, 2016, at 12:20 AM, an officer observed two motorcycles traveling at a high rate speed west bound on E. Washington St. A Washington Co. sheriff's deputy and the officer stopped the motorcycles. The officer observed signs that the one of the drivers was intoxicated. The 37-year-old West Bend man refused to do standardized field sobriety test, and was arrested for OWI – 3rd Offense, Operating a Motorcycle without a Valid License, and for violating an Ignition Interlock Device restriction. The other driver was cited for Operating a Motorcycle without a Valid License.
STRONG ARM ROBBERY
15oo Block of West Paradise Drive
On Sunday, 09/18/16, at 3:17 PM, Officers responded to Wal-Mart after a loss prevention employee reported she attempted to stop a female suspect for stealing clothes. The female suspect fought with the loss prevention employee and then fled with the stolen merchandise. Officers located the 27-year-old Kewaskum woman in the parking lot and arrested her for robbery. The stolen merchandise was recovered from a vehicle in the parking lot that the woman had been a passenger in.
CRIMINAL DAMAGE TO MOTOR VEHICLES
South 8th Avenue & Poplar Street
On Sunday, 09/18/16, 9:53 AM, residents in the area of S. Eighth and Poplar reported nine vehicles had tires cut and flattened. Through investigation we identified a 13-year-old female West Bend resident as the actor in all these incidents. The female was taken into custody for nine counts of Criminal Damage to Property, and she was referred to juvenile authorities.
RETAIL THEFT / OBSTRUCTING AN OFFICER / BAIL JUMPING
16oo Block of West Washington Street
On Saturday, 09/17/16, at 6:23 PM, an employee at Fleet Farm reported a male subject had entered the store, selected two boxes of ammunition from the store shelf, concealed the ammunition in his pocket and left the store without paying for the merchandise. A loss prevention officer stopped the man outside and the man returned the ammunition to the employee, but then fled on foot after the employee asked the man to return to the store. Responding officers located the man a short distance away after a citizen reported seeing the subject running through yards. The man was arrested for Retail Theft, Obstructing/Resisting an Officer, and Felony Bail Jumping, as the man was currently out of jail on bail on drug charges.