16th annual Rabbit Hunt Fundraiser is Saturday, Feb. 3 at Circle B in Cedarburg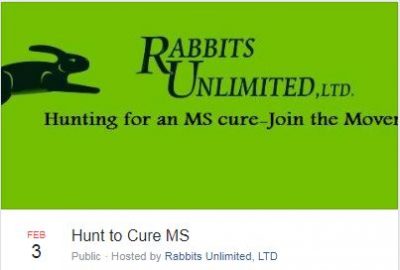 Jan. 11, 2018 – West Bend, WI – The 16th annual Rabbits Unlimited Rabbit Hunt and Fundraiser is Saturday, Feb. 3.
The hunt, started by the Bell families, raises money and awareness for multiple sclerosis.
Hosted by the Bell families in the Saukville area, the annual event raises funds for multiple sclerosis, a disease of the central nervous system that has a higher prevalence rate in Wisconsin. Two Bell family members passed away from complications of the disease.
The day begins with three-person teams hunting anywhere in southeastern Wisconsin where hunting is permitted, before arriving Circle B Recreation, 6261 State Road 60, Cedarburg, from 11:30 a.m. – 5:30 p.m.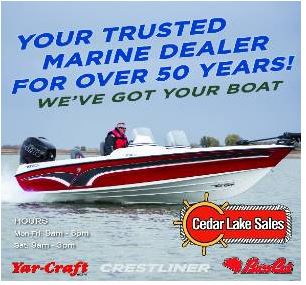 Fifty teams took part in the 2015 event, which raised $50,000 that was donated to MS research, scholarships and financial assistance for families affected by MS. The funds came from the $225 team registration fees for the hunt and from general donations, although a large percentage was donated by proceeds from auction items and raffle ticket sales.by 1 p.m. to register their rabbits. Hunters, along with family and friends, then spend the afternoon enjoying food, beverages, games, music, raffles and auctions at the Railroad Station from noon to 5:30 p.m.
Items donated are often higher-end and have included tree stands; trail cams; binoculars; a GoPro camera; XL camo clothing; back packs; a food vacuum sealer; meat smoker; smaller gun safe; a variety of quality tools from places like Milwaukee Tool, DeWalt and Stihl; and 42" and smaller TVs.
"Our deepest appreciation for your generosity and support.  Your donation of prizes for our raffles and auctions is the key ingredient for the success of this event, and the impact made on the lives of many individuals affected by MS," said Don Bell, one of the founders of the event.
Anyone wishing to donate items to the event is asked to contact Tom Bell at 262-388-0167 or [email protected].
Space for a few three-person teams is still available for anyone who wants to participate in the hunt. Register online at rabbitsunlimited.org. A small game license is required.  Please contact Tom Bell to check on availability.
About Multiple Sclerosis
Multiple sclerosis is an unpredictable, often disabling disease of the central nervous system that interrupts the flow of information within the brain, and between the brain and body. Symptoms range from numbness and tingling to cognitive challenges, blindness and paralysis. The progress, severity and specific symptoms of MS in any one person cannot yet be predicted, but advances in research and treatment are moving us closer to a world free of MS. Most people with MS are diagnosed between the ages of 20 and 50, with at least two to three times more women than men being diagnosed with the disease. MS affects more than 2.3 million worldwide, including more than 11,000 children, women and men in Wisconsin – believed to be one of the higher prevalence rates in the nation.