18-year-old moons Washington Co. Deputy in town of Addison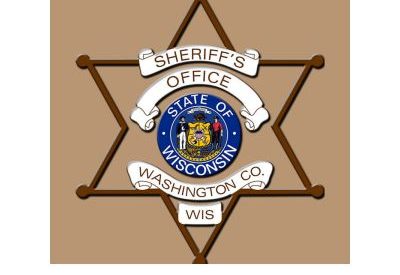 May 30, 2018 – Town of Addison, WI – On Sunday evening, May 27  at 11:35 p.m. the Washington County Sheriff's Office received information that youths were taking down stop signs in the 5500 block of Cedarview Road in the Town of Addison.
The first responding deputy located an individual, later identified as an 18-year-old Town of West Bend male, exposing his backside to the deputy in the middle of the road. Multiple individuals were located at a nearby residence and were also cited for underage alcohol.
The signs were recovered and the township responded to the scene to repair the damage. The main theft suspect denied his involvement until investigators showed him a Snap Chat of him holding one of the missing signs with the caption, "We just stole a stop sign."
In addition to the underage drinking, he will also be facing charges and restitution for the stop sign.
On Sunday at 5:02 p.m. a citizen reported a possible impaired driver to a Cedar Lake Boat Patrol Officer at the Gonring boat launch. The citizen reported the operator has just loaded a pontoon boat on a trailer and left the boat launch in a black SUV. The description was provided to our patrol deputies who located the vehicle turning west onto CTH K from STH 144 but the vehicle pulled over before the deputy initiated the traffic stop.
The deputy approached the passenger compartment and observed a physical altercation taking place between the driver and a female passenger seated directly behind the driver. The passenger had her arms wrapped around the driver's neck and shoulder area. The driver, identified as 48-year-old City of Hartford man, was arrested for OWI fourth offense. The 42-year-old wife was arrested for domestic abuse. During the investigation she reported a previous domestic that had occurred at their residence in the City of Hartford within the last couple of days. That information was turned over to Hartford PD to investigate.