2 people busted for OWI while returning home from alcohol-abuse meeting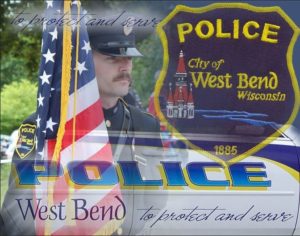 OWI 1st OFFENSE / OPEN INTOX IN VEHICLE
650 West Paradise Drive
On Thursday, November 10, 2016, at 7:52 p.m., a Wendy's Restaurant employee reported a vehicle in the drive thru with the two occupants drinking from cans of beer. An officer stopped the vehicle in the parking lot of the restaurant and the officer observed signs the driver was intoxicated. The West Bend man, 45, failed the standardized field sobriety tests, blew a .20% in a PBT and was arrested for OWI. The driver and passenger were both cited for Open Intoxicants in a Motor Vehicle after the passenger admitted the two were having a beer on the way home after attending a meeting for Alcohol and Other Drug Abuse.
DISORDERLY CONDUCT
120 North Silverbrook Drive
On Thursday, November 10, 2016, at 3:38 PM, a West Bend officer stopped a West Bend woman, 29, for a traffic violation in the parking lot of Silverbrook School. The woman immediately exited the vehicle and began yelling profanities at the officer. The incident occurred shortly after the school's dismissal time and was witnessed by numerous children leaving school. The woman was arrested for Disorderly Conduct and Operating after Suspension.