April 29, 2019 – Shawano, WI – The 2019 lake sturgeon spawning run on the Wolf River is all but over.  There may still be a few fish below the dam in Shawano, but we are well past peak spawning.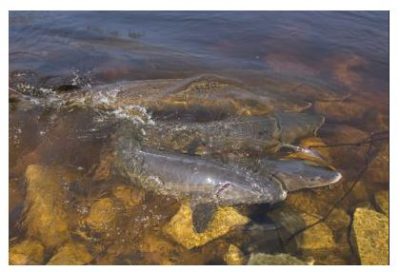 We worked fish below the dam this morning and handled 40 fish. I'm not sure exactly how many fish we handled this spring, but I would guess that we handled 1,150-1,200 fish this spring.
The total number of fish handled is down a bit from other years over the past 4-5 spawning runs, but I am more than satisfied with how this year went given the extremely high water levels this spring.