February 7, 2022 – West Bend, WI – It was Saturday, January 29, 2022 when a good Samaritan found a man, unresponsive, after 3 hours on the ground in the 100 block of N. Sixth Avenue in West Bend, WI.  It was 5:09 a.m. and temperatures were below freezing.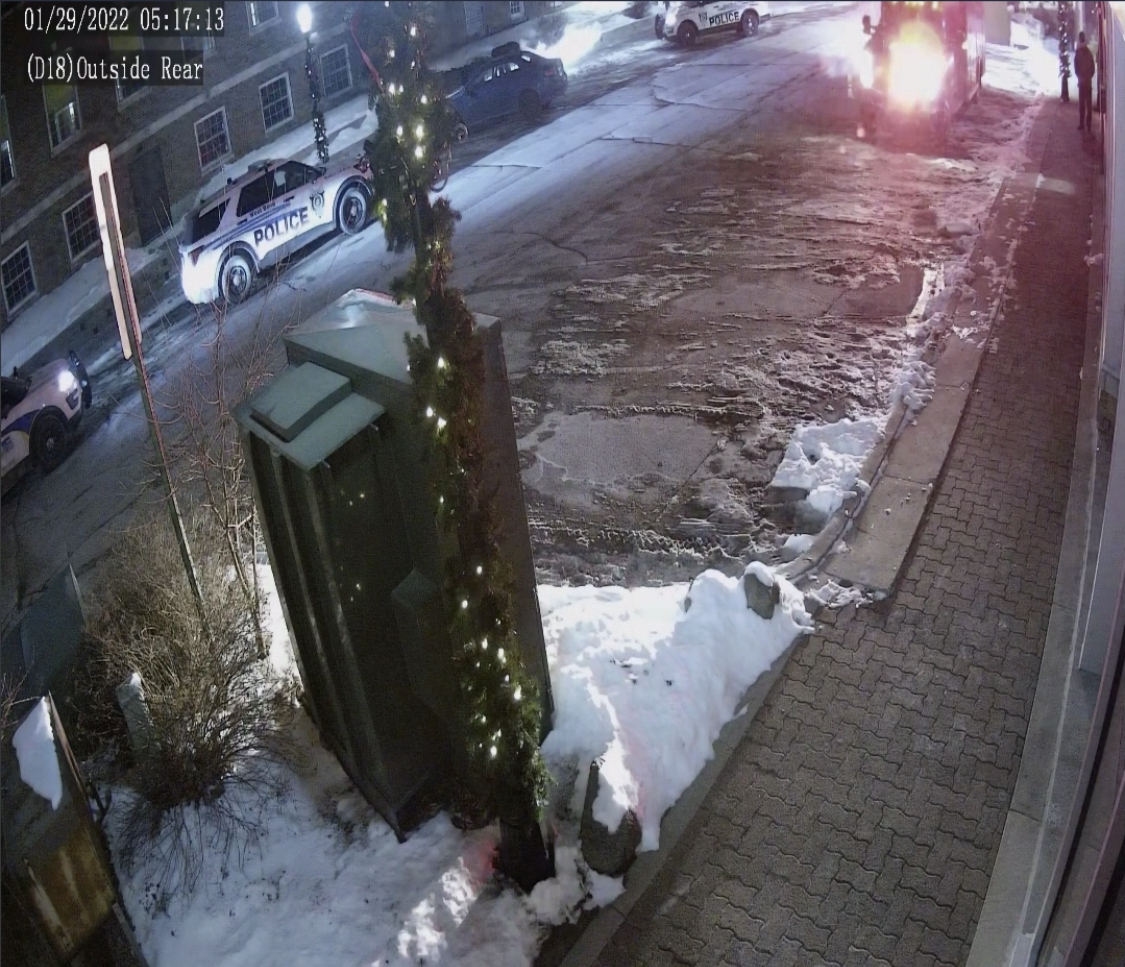 Police and firefighters responded and took the man to the hospital for treatment. An investigation by West Bend Police indicated "the 45-year-old male was walking to his nearby residence around 2 a.m. when he collapsed."
Now comes word that man, Philip James Burkhardt of West Bend, has died.
Philip James Burkhardt of West Bend died unexpectedly on Monday, January 31, 2022 at the age of 45. He was born on December 29, 1976 to David and Nancy (nee Meyer) Burkhardt. Philip was a graduate of Grafton High School and later attended UW-Oshkosh.
Philip worked in manufacturing where he made many wonderful friends. With them, he enjoyed many sports such as baseball, disc golf, bowling and of course watching the Brewers and Packers. Phil was also a movie buff and enjoyed baking and some woodworking.
Phil remains in the hearts of his parents David and Nancy of Grafton; brother Christopher (Heather) Burkhardt of Brookfield and sister Lori Burkhardt of Brookfield; niece Addison Burkhardt; nephew Andrew Burkhardt; Aunts and Uncles: Jeanne Miscikowski, Janice (James) Fitzgerald, Judy Becker, Jill (Bill Vornsand) Burkhardt, Nancy (Peter) Samster, Rick (Virginia) Meyer, Debra (Thomas) Pett, David Meyer, great cousins and many long-lasting and devoted friends.
The family will receive visitors on Friday, February 11, 2022 from 4 p.m. – 6 p.m. at Eernisse Funeral Home 1167 Washington Ave, Cedarburg, WI 53012. There will be a memorial service immediately following the visitation at 6 p.m.