40 trees coming down off W. Washington Street
July 10, 2019 – West Bend, WI – There are about 40 trees coming down on Steve Kearns' property on W. Washington Street across from Applebee's.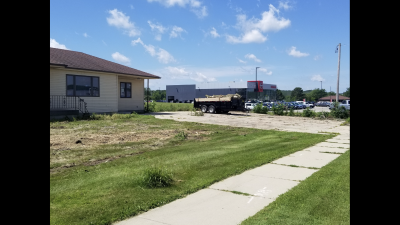 "I can't believe how many calls I'm getting," he said.
Kearns owns the nearly three acres to the east of the Russ Darrow Nissan Dealership.
He said the former Eulert Accounting building will be leveled next month.
Kearns also owns the parcel between the building and Westbury Bank. He bought that lot over two years ago when Stacy and Matt Gehring from Pizza Ranch were set to build there.
Kearns has not yet disclosed what he is going to do with the property. What do you think should go there?