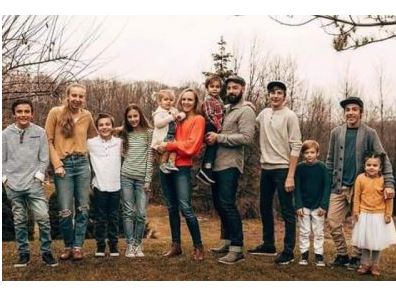 July 10, 2019 – Kewaskum, WI – The Olla family of Kewaskum has been posting updates following an accident at the end of May involving five of their boys, one of whom has since passed away, Val. Mom, Fay Olla, shares this latest update:
It has been two weeks since Luc came home from Children's Hospital. So much has happened, it's hard to document each moment. This past weekend our family traveled to Rockford for the ENPL playoffs… both Valentin's and Giovanni's teams had qualified. Walking up to the field and seeing everyone wearing Olla #6 shirts was both heart wrenching, and honoring at the same time. Watching Val's team play without him was difficult— but it was even harder to watch Vanni play his game without Val sitting with us on the sidelines cheering his brother on. It was about a week ago we finally decided to tell Luc that Val did not survive the accident, and had gone to his Eternal Home.
He was asking where Val was all the time and Tony and I felt that he was cognitively ready. In his innocence he immediately wanted all of us to pray that Jesus would raise Val from the dead. As our family all sat and cried on our bed together, we explained to him that Val passed away 3weeks ago and that he was home in Heaven. It's a challenging thing to handle, mourning one son while trying to help another son heal and remember. We also went to the Bon Iver concert over the weekend with some friends and family and Luc was so excited to sing along to his favorite songs— while Tony and I cried watching Justin Vernon perform some of the songs that we loved listening to with Val. It's hard to believe only 2 weeks ago Luc still thought he was in a hotel, was still taking several meds, and didn't realize that he was in a car accident. His memory is slowly coming back and he gets less and less agitated. Luc has a regular therapy schedule and is doing so well! His soccer coaches also continue to challenge him with new skills to practice and he is already juggling the ball with skill. We continue to hope and pray for Luc's full recovery. We still have a lot of healing in front of us— but everyday we look at him —we thank Jesus for the miracle He has given us. Once again, thank you SO MUCH for all of your love and support— and we do continue to ask for your prayers for healing and peace…
Click HERE to help the Olla family during this challenging time.
Photos courtesy the Olla family.