April 3, 2021 – Dodge Co., WI – The Dodge County Dairy Promotions Committee is announcing its 41st Dodge County Dairy Brunch will be held Sunday, June 6 at the FWR Nell Farms on County Highway S in Juneau.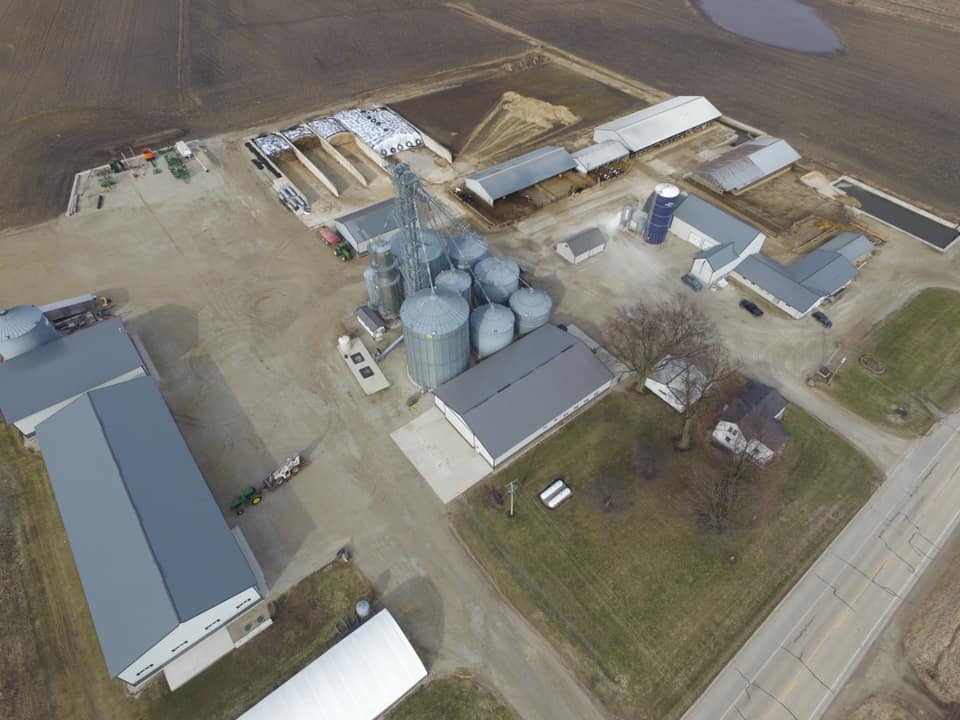 The menu includes: Scrambled Eggs with Ham & Cheese, Pancakes, Deep Fried Cheese Curds, Milk, Juice, and Assorted Cheeses. Tickets at the door only and no carry-outs.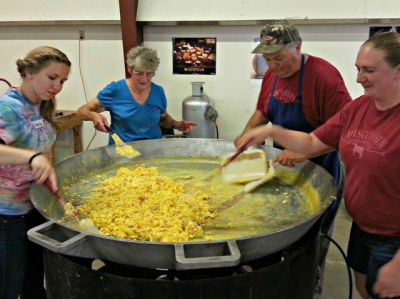 Parking will only be at the Dodge County Fairgrounds (No on-site parking) with a shuttle bus to the farm.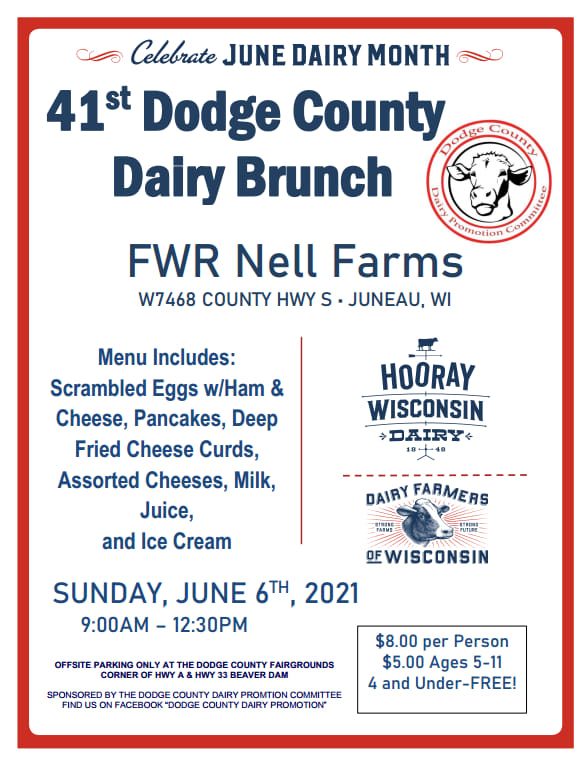 Dodge County Dairy Ambassador Brenda Conley said there had been discussions about holding a drive-thru event but it was the host family that said it wanted a full breakfast. "We figured with being outside and placing tables outside the big building, there should be enough area where people would feel comfortable enough and with low virus numbers in our county we thought we could pull it off and do it in-person," she said.
Conley is working with volunteers and 4H families to help serve breakfast. There will be additional steps taken, according to Conley, to ensure a safe environment.
With limited parking on site, Conley said there will be four buses shuttling people to and from the Dodge County Fairgrounds. "Volunteers can park at the farm but those in attendance can take a free shuttle," said Conley.
Since the announcement was made that the 2021 event was back on, Conley said the response has been overwhelming. "This is just blowing up," she said. "Everybody is excited we're having it. We were hoping for an attendance of 1,500 but I'm thinking we're going to get more than expected."
FWR Nell Farms was lined up to host the event in 2020, however that was canceled. The family, according to Conley, was happy to host in 2021.
Money raised from the event goes to scholarships and promoting agricultural educational across Dodge County.
Washington County's Breakfast on the Farm is expected to announce its plans in the coming week.