A blustery day in Washington County…. and a bit of snow
Oct. 20, 2018 – Washington Co., WI – There's a wind advisory in effect until 10 p.m.
If you've stepped outside or if you were at the downtown Farmers' Market today you experienced the wind gusts firsthand.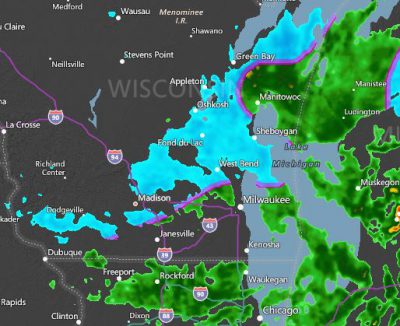 Graphic courtesy accuweather.com  The forecast for today includes a couple of showers of rain or snow; otherwise, cloudy most of the time; breezy with highs in the mid-40s.  Tonight temps drop to 25 degrees and Sunday it's partly sunny, chilly and a high of 48.