A little reggae on tap for Music on Main tonight as KOJO takes the stage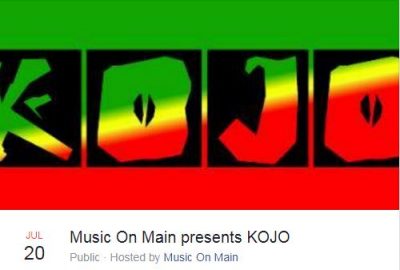 July 20, 2017 – West Bend, WI – Get Alright with KOJO, sponsored by the Jamaican Tourism Board.
"Kojo has been bringing da real riddim of the Caribbean to Milwaukee for years … a level of excellence that is unmatched by any other reggae band in Wisconsin."
Great food served by Little Switzerland. West Bend East Varsity Dance Team will be performing at 7:50 p.m.