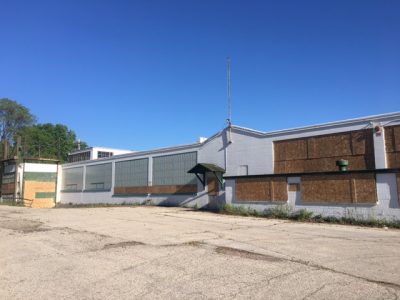 June 22, 2017 – West Bend, WI – There's a new look for the old Praefke Brake & Supply Corp. building at the end of Oak Street and Second Avenue as city crews have boarded up the doors and windows.
The building, 133 Oak Street, dates to the 1920s. Years ago it was home to the Pick Manufacturing Plant. The building is just nearly 105,400 square feet. Heartland Woodcraft Inc. moved out of the space in April 2006. At the end of 2014 a recycler out of Ladysmith, WI set up shop but that was short lived too.
Neighbors said police were called rather frequently to the empty building because kids may have been getting inside.