November 26, 2019- West Bend, WI- Alice Byrne, Cedar Community assisted living resident, graduated with a master's degree in nursing in 1944 from Western Reserve University in Cleveland, Ohio.
It was about 60 miles from where she grew up in Canton, Ohio. "I was able to attend college with financial help from the Daughters of the American Revolution and a local women's group. I felt like the luckiest girl in town," said Alice. After college graduation, she was working in a university hospital when she saw a local newspaper headline which read "Congress to Draft Nurses." The military was expecting a lot of casualties from the war in the South Pacific.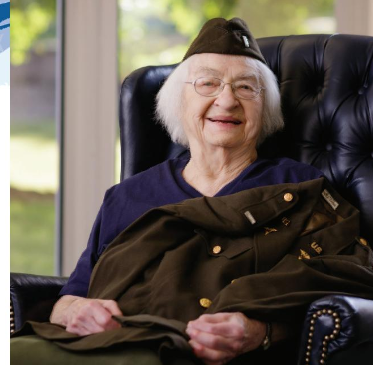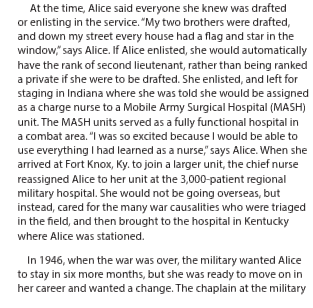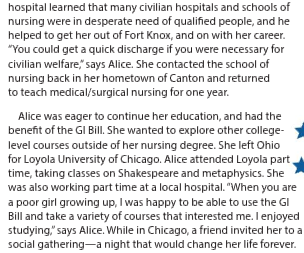 Click HERE to learn about how Alice Byrne shared her love of learning with post-war babies.