Adding Mason Holbrook to your prayer chain
Just a reminder to keep Mason Holbrook in your prayers. The little guy from Barton is going through some tough times and he's got his fourth open heart surgery July 28.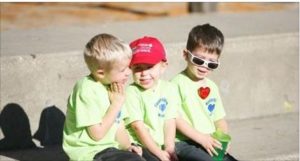 Mason is 2 years old and earlier this year he was the survivor story of the 2016 Washington/Ozaukee Heart Walk.
Photo courtesy Diane Holbrook.