October 22, 2019 – West Bend, WI – It was September 18 when ALDI, 1114 S. Main Street, of West Bend temporarily closed for remodel.
Now the story is prepping to reopen Thursday, October 24. There will be a ribbon-cutting at 8:25 a.m., followed by the Golden Ticket giveaway offering gift cards to the first 100 customers.
Shoppers can also enter a sweepstakes for a chance to win a year's supply of ALDI produce.
The updated West Bend ALDI store layout features expansive refrigeration space and expanded product offerings, a 40% increase in fresh food selection, with many organic options. ALDI also features open ceilings, natural lighting and environmentally friendly building materials.
The West Bend store will be open daily from 9 a.m. to 8 p.m.
ALDI Corporation, which has 2.5 acres, acquired 2.47 acres of land from the adjacent owner (King Pin) for expansion.
The site plan is for a 2,440 square-foot commercial building addition located on the west side of the building with minor architectural building alterations proposed to the remaining building.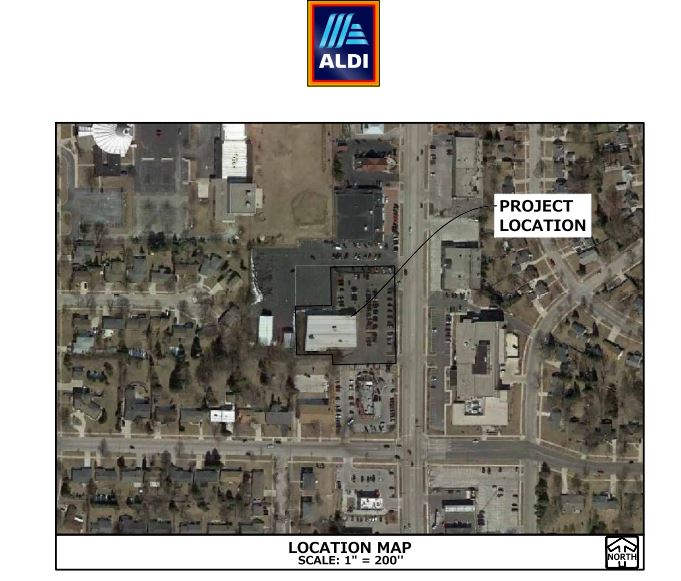 As a part of the site plan, the two existing storage buildings and the existing pavement within this area will be demolished to accommodate the expansion of the building.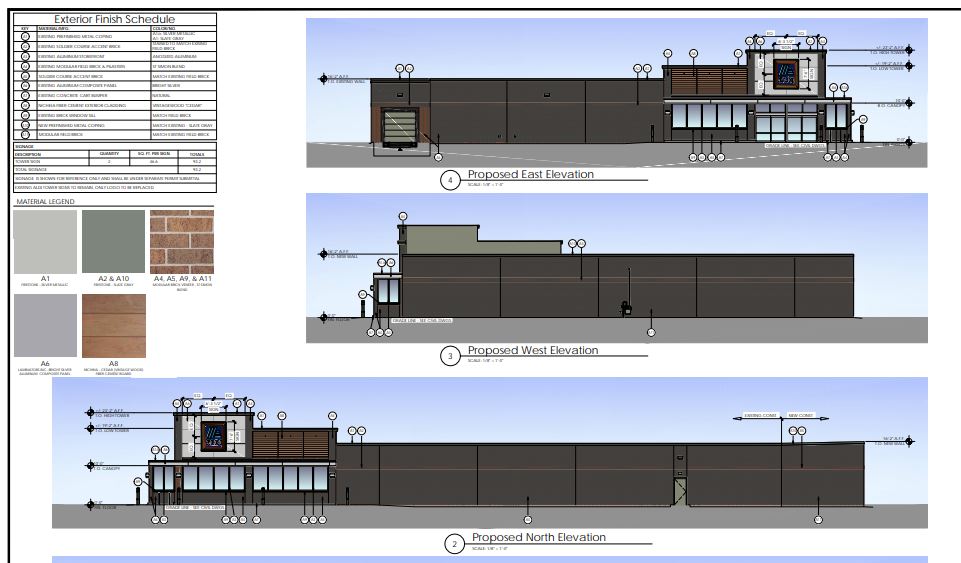  The parking lot will be not be altered.
 The area to be acquired from King Pin contains pavement and parking area that was originally used for the bowling alley use. The pavement will be removed and curbing will be installed. As a park of the site plan, the parking lot striping will be redone on the King Pin site to redefine the drive aisle and parking stalls in the area that is being altered by the land acquisition.
 The existing retaining wall will be modified to accommodate the new building addition.
 The building materials for the building addition will match and be consistent with the existing "St. Simon Blend" brick veneer. The existing building will receive the following upgrades:
o A tan accent band color changing to a slate gray color, at the entrance area above the windows.
o The building materials will change from an aluminum composite panel to a "Cedar (vintage wood)" looking fiber cement board.
o The "Food Market" signage on the east and north sides of the building will be removed and new "Aldi" signs will be replaced.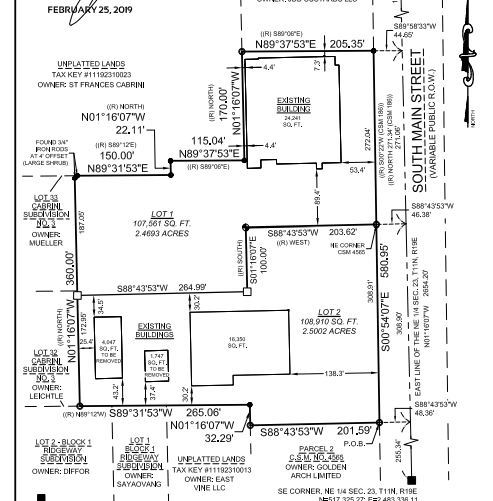 In 2017 ALDI announced a nationwide "plan to remodel and expand more than 1,300 U.S. stores by 2020."
Early plans indicate ALDI will spend "more than $37 million dedicated to enhancing stores in the Milwaukee-area."