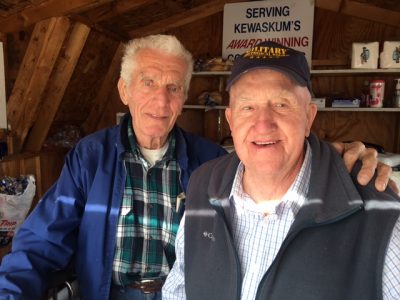 June 7, 2018 – Allenton, WI –  The public is invited to visit the Sausage Plus Brat Stand on Fifteenth Avenue and West Washington Street in West Bend this Friday and Saturday.
This weekend the stand will be staffed by members of the Allenton American Legion Post 483.
Chairman of the event, Norbie Carter, invites everyone to come out for a brat, hamburger or hot dog, "which is skillfully prepared and cooked to perfection for everyone's palate."
"The hours of operation will be 7:30 a.m.  – 3:30 p.m. on both days.  It is never too early for a brat in Wisconsin."
The Allenton American Legion post contributes to many community activities, including Badger State Boys Convention, American Legion Camp in Lake Tomahawk, American Legion Baseball in Slinger just to mention a few.