Allenton's annual Ribeyes on the Strip Casino Night & Steak Dinner is Saturday, April 28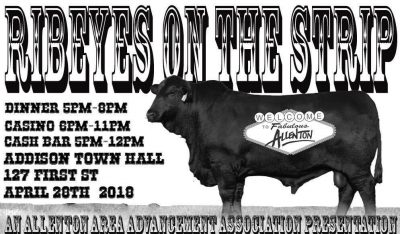 Allenton, WI – The Allenton Buffalo Feed has been modernized! Come out for a steak dinner and do some gambling in the casino. Who would have ever thought…gambling in Allenton!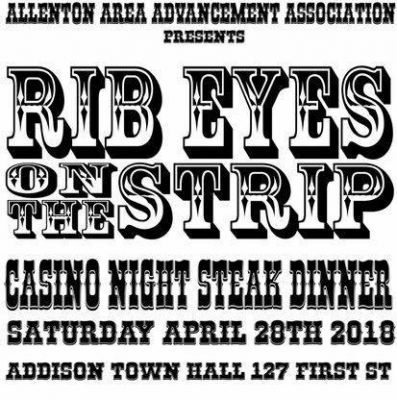 The evening is being presented by the Allenton Area Advancement Association.