March 14, 2018 – Jackson, WI – As teams journey through the WIAA state basketball tournament, chemistry and experience become key factors. When the stakes rise and crunch time approaches, the connection between players can make or break the season.
For Kettle Moraine Lutheran, chemistry has never been an issue. The team has exhibited excellent understanding and commitment to each other that has spurred the team to its first ever WIAA state finals appearance.
A key reason for this success is familiarity, as five Chargers: Grant Biesterfeld, Jeff Getka, Trevor Soyk, Solomon Zarling, and Zach Zuleger, have been playing basketball together since second grade, first at the West Bend YMCA, then later at Good Shepherd Lutheran grade school.
Add in Brandon Heckendorf, who joined this quintet at Good Shepherd in eighth grade, and you have a core with years of familiarity on the court even before the beginning of their high school careers.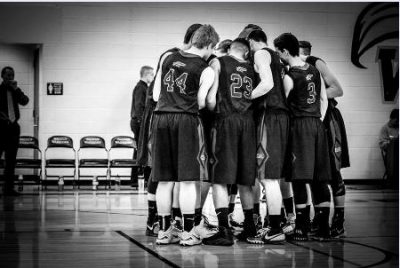 Naturally, having played together for so long, the boys have learned a thing or two about each other. A certain mental connection has developed between them, allowing for some special plays on the court.
Grant Biesterfeld said of this connection, "The most fun part of being around the same guys for so long is during the course of a game we can just give each other a look and we automatically know what is going to happen. In all the craziness of a game, we don't have to worry about little things like wondering where someone likes to move on or off the ball; we know each other so well that we don't have to worry about what each other are going to do. We can just play and then focus on what's most important in the game."
With this understanding these six players, as well as the rest of the team, have displayed excellent teamwork on both ends of the floor, creating opportunities for easy baskets with clever passing, while suffocating the opponent's offense with stellar defensive traps and shifts.
The Chargers are a team that lays in the weeds, void of receiving much praise from writers and other coaches, the team was never ranked in a Wisconsin Top 10 coaches' poll and KML received a No. 4 seed out of 13 teams in their regional. But through it all they've continued to work and prove the doubters wrong.
The team has never backed away from a challenge, whether matched up against No. 2 in the state Brown Deer, needing a basket with 11 seconds left down 46-47 vs. Dominican, or trailing by as many as 16 points in the sectional final vs. Waupun.
Through all the adversity, the Chargers have persevered, and have been rewarded with a trip to Madison.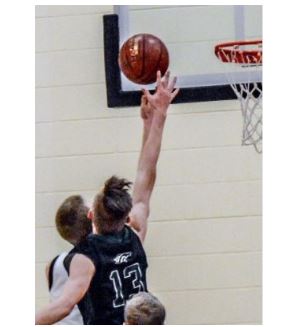 For all they've accomplished on the court, this group of players have done much more in the classroom and the community.
Biesterfeld serves as a senior class representative on KML's Student Council, while Solomon Zarling is National Honor Society president.
Two of the six, Zarling and Heckendorf, have been named student of the month. And throughout the tournament, as games get intense and tempers flare, the Chargers have never resorted to dirty play, foul language, or taunting.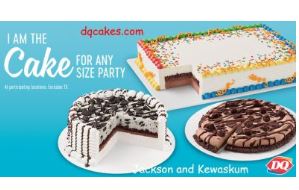 This style of play and character has earned KML praise from opposing parents and coaches, and even former teachers.
Joan Kulow, who taught Biesterfeld, Getka, Soyk, Zarling, and Zuleger in third grade at Good Shepherd, said, "I just love watching these boys play basketball!  They get along so well, always showing true Christian love and support for each other on and off the court. It's hard for me to remember a nicer group of boys.  I've been watching them play basketball together since they were 3rd graders at the Y and here I am going to watch them play in Madison at the state tournament.  Wow! What a privilege."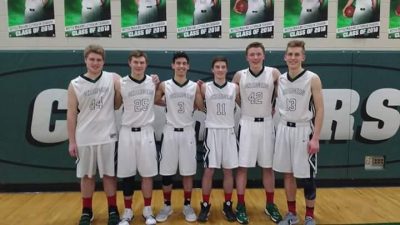 As the high school careers of the six seniors draws to a close, they've all reflected on how far they've come since their early days of basketball over a decade ago.
Biesterfeld says of his time on the floor with his teammates, "It has been extremely fun to grow as a player and as a team with these guys because not only have we each improved individually but we have helped each other grow into who we are as players now. It's funny because all of a sudden at the end, in our senior years, we see all the things that we've slowly gotten better at and now it's almost like no surprise that we can do the things we do. We expect to be good together because we don't know a time we have played without each other."
Since day one at the Y, these boys have been pushing each other to improve, constantly competing with one another to get better every single day. Trevor Soyk said, "The different things we did constantly going against each other all the time in practice shows. We were kids enjoying the game and we pushed each other a lot more than we knew. But we never stopped pushing each other in practice throughout the decade or so we've been playing together. It's been cool to see the different attributes that we got from just playing against each other and how much that's helped us for this year. It's been an honor to play with these guys through the years and I definitely won't forget how much it meant to me, especially on our run this year."
KML will look to continue this run on Thursday, March 15 squaring off with Valders High School for a chance to move on to the WIAA Division 3 state title game.
Tipoff is at 1:35 p.m. at the University of Wisconsin Madison's Kohl Center.