Alliance Services, Inc. to participate at WorkForce Fair on Tuesday, Feb. 19 | By Jeremiah Sabha
Feb. 17, 2019 – West Bend, WI – Alliance Services, Inc. will be among nearly 200 employers at the 28th annual WorkForce Fair on Tuesday, Feb. 19, 2019 from 3 p.m. – 7 p.m. at the Wisconsin State Fair Park Exposition Center, 8200 W. Greenfield Ave.,  in Milwaukee.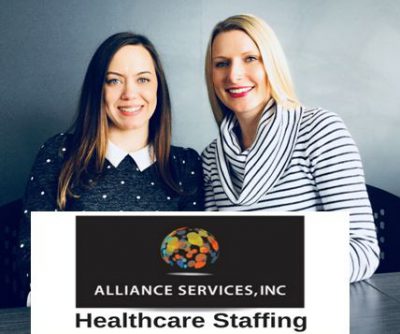 The WorkForce Fair is an exclusive event for Wisconsin Association of Independent Colleges and Universities (WAICU) students and alumni.
According to the WAICU website, "The WorkForce Fair attracts nearly 900 students and alumni to meet with 185 employers."
2019 WorkForce: Jobs, Internships & Graduate Schools
"Alliance Services, Inc is best known for providing qualified healthcare professionals with jobs that they absolutely love. We not only pay higher rates, but more importantly, we offer flexible scheduling. Here at Alliance we understand the importance of individualism and go that extra mile to tailor job opportunities that fit your specific needs. It's important for Alliance to convey that message to the nursing students attending this year's workforce job fair."
Located in Wisconsin, Alliance Services is a locally owned and operated healthcare staffing agency. Founded in 2000 by a US Army veteran RN determined to provide cost-effective staffing services to healthcare systems and offer competitive pay, flexibility and great benefits to her fellow RNs.
Since then, Alliance Services has grown exponentially to service most of Wisconsin's largest healthcare systems, and employ hundreds of highly-skilled Nurse Practitioners, Registered Nurses, Licensed Practical Nurses, and Certified Nursing Assistants.
Alliance Services remains committed to understanding and exceeding the needs and expectations of not only our healthcare facility partners, whom have grown to trust us as their "go to" agency, but also the needs and expectations of the dedicated healthcare professionals Alliance employs.