American Companies Partner with Quintessa Aesthetic Center | By Emily Liddicoat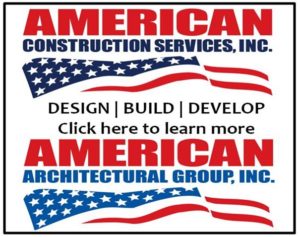 Oct. 8, 2018 – West Bend, WI – American Construction Services in West Bend has completed work on new office space in Delafield, Middleton, and Madison.
American Architectural Group (AAG) of West Bend designed the new offices in Middleton and Madison, while American Construction Services(ACS) managed the construction of all three projects.
The Middleton office project was a repurposing of a former 2,352-square-foot birthing clinic.  AAG walked through the facility and determined the space was code compliant and physical alteration plans would not be needed.   The project entailed removing old equipment and installation of great new finishes included new flooring, wall coverings, painting, light fixtures and cabinets.
The Madison office project was a 2,411-square-foot "gut and rebuild" of two adjacent office suites in a professional office building.  AAG documented the existing conditions and designed a new floor plan, which was enthusiastically approved by the owner.
According to Pat Storrs, Architect at AAG, "Our initial concept plan was accepted by the owner and the construction documents were quickly completed with minor revisions."
Each space is home to new Quintessa Aesthetic Centers.  Each office has a retail sales area within its lobby.  The lobby and reception areas all have high-end finishes. The offices also all have a water feature which may include a waterfall, a fountain, or an aquarium.
Ryan Weyker, project manager of all three Quintessa projects, said, "American Construction Services is excited to partner with Quintessa Aesthetic Center, as they expand their business throughout the state."
"Working with American Construction for a remodel and build-out project was an outstanding experience," said Erica Nowicki with Quintessa Aesthetic Center.
"I was so impressed by how professional and accountable they were in following through on the project.  Throughout the project they kept communication lines open and were quick to respond to me.  They made this process fun, and provided us with a great space to work and thrive in each day."