Fond du Lac, WI – On Saturday, July 24, over 200 motorcyclists will take part in the 9th annual American Tribute Ride benefitting  very unique experience will be happening in Fond du Lac and Sheboygan Counties.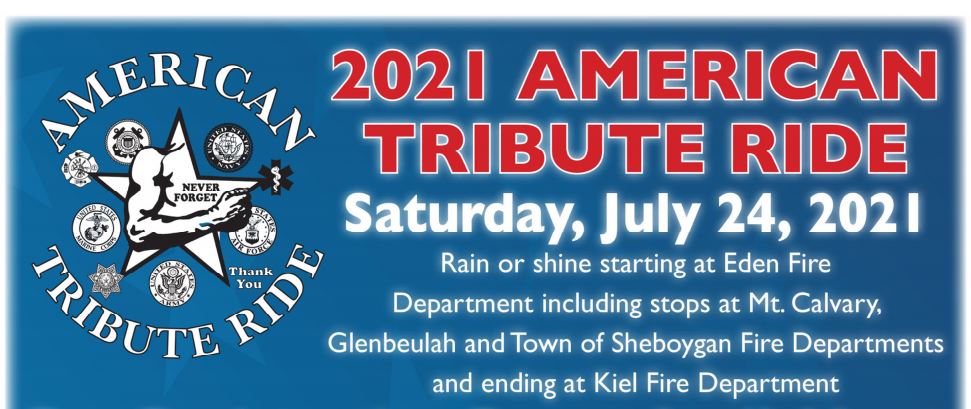 The American Tribute Ride [ATR] committee said a convoy of approximately 200+ motorcycles and other vehicles will leave the Eden Fire Station at 11 a.m., head north on C.R. V to Mount Calvary Firemen's Park for a lunch stop.
There will be a short opening ceremony at the Eden Fire Station starting at 10:30 a.m.
The ride has a short opening ceremony including a dedication to honor the heroes that died in the line of duty:

Private First Class Evan Bath, U.S. Marine Corps End of Service July 30, 2020

Deputy Richard "Rick" Treadwell, 61, end of Watch 8.22.2020; Dane Co.

Private Michael Wise, 29 U.S. Army, End of Service September 13, 2020

EMS Captain Kelly Lynn Raether; Town of Ixonia FD and Emergency Medical Services; DOD 11-26-2020

Firefighter Dave Tomlinson; Poynette / Dekorra Fire Department; DOD 12-06-2020

Chief Donald Kittelson; Clayton Fire Department; DOD 12-17-2020

Petty Officer Third Class Dylan K. Kennedy, 21, United States Navy; End of Service April 21st, 2021,

Josh Fedie of Boscobel FD and Dept. of Corrections, DOD May 31, 2021
Ron Naab, chair of the ATR committee said, "After lunch we head to Glenbeulah Veterans Park, Town of Sheboygan Fire Station Park, and end at the Kiel Fire Station at 4:30 p.m."
The ride is escorted and speeds are controlled to provide the safest environment for all participating.
Each year the ride course is different moving around the southern area of Wisconsin.
ATR committee member Dennis Grover said, "We encourage the public to greet us as we travel through the area, especially in the villages.  It is very humbling to see people support us as we honor those that have unselfishly given their lives serving others."
The convoy of 2, 3, and 4-wheel vehicles will be entering Mount Calvary on County Road W from west, stopping at the Glenbeulah Memorial Park around 12:50 p.m. with Anthony Nix entertaining the group. At 1:30 p.m. the ride will leave going east out of Glenbeulah on County Road C.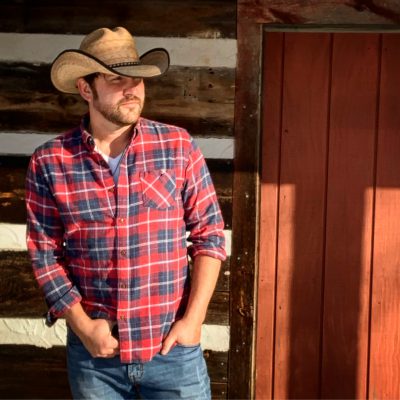 The day will conclude at the Fire Station in Kiel around 5 p.m. There will be Memorial service to honor and remember those that have made the Supreme Sacrifice serving our communities and county.  Veterans groups and firefighters/EMS personnel will be a part of the service.
The families and fire departments have been invited to attend this program remembering their loved ones.
A memorial service will be followed by a pay-in-advance meal.  The public is invited to attend any of the stops, especially the Memorial Service at Waterloo.  Following the Memorial Service will be a live auction of some very unique donated items.
There is an opportunity for riders and public to pay it forward for a veteran to have dinner following the memorial service by "Adopting a Veteran" meal ticket for $10.  The ATR Committee does ask for pre-registration/payment for the evening meal for those that would like to join the riders and veterans.
Money raised during this event supports Wisconsin Summer Camp for Burn Injured Youth, Badger Honor Flights, Camp American Legion at Lake Tomahawk, Wisconsin State Firefighters Memorial, and Concerns of Police Survivors-Wisconsin.
Pre-registration for Saturday's ride is available by clicking HERE on Facebook for forms and information.
For further questions contact Ron Naab at 262/629-9749 or [email protected]