May 8, 2023 – Town of Wayne, WI – It was March 6, 2023, when the Washington County Circuit Court filed 10 misdemeanor charges against 67-year-old Russell Quaas from the Town of Wayne.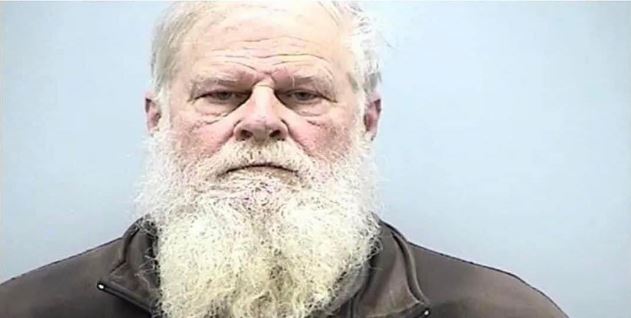 Quaas faced allegations of mistreatment of animals stemming from a Washington County Sheriff's Office investigation that resulted in 34 dogs being seized from a Town of Wayne property in late January.
Quaas appeared in Judge Sandra Giernoth's court on April 3, 2023. He pled not guilty to the charges. Quaas appears again at 1:15 p.m., Monday, May 8, 2023 for a plea hearing.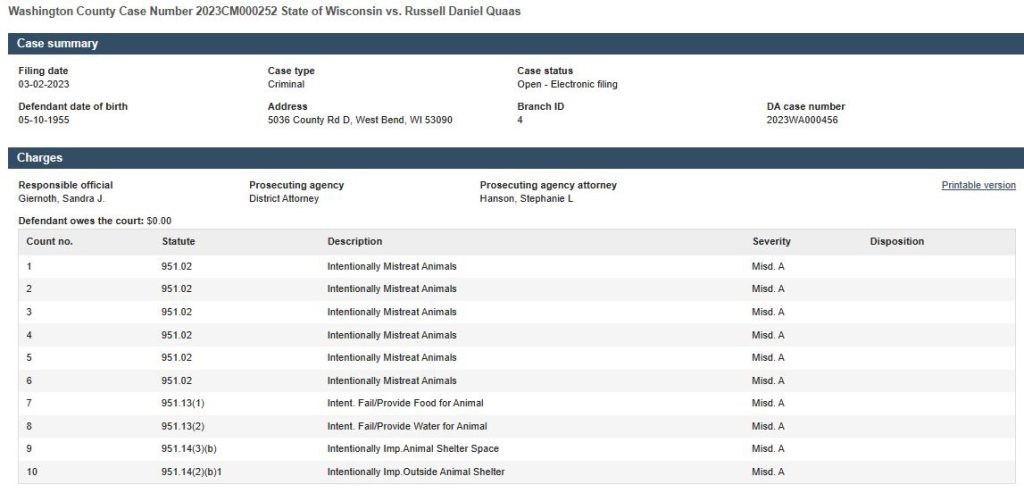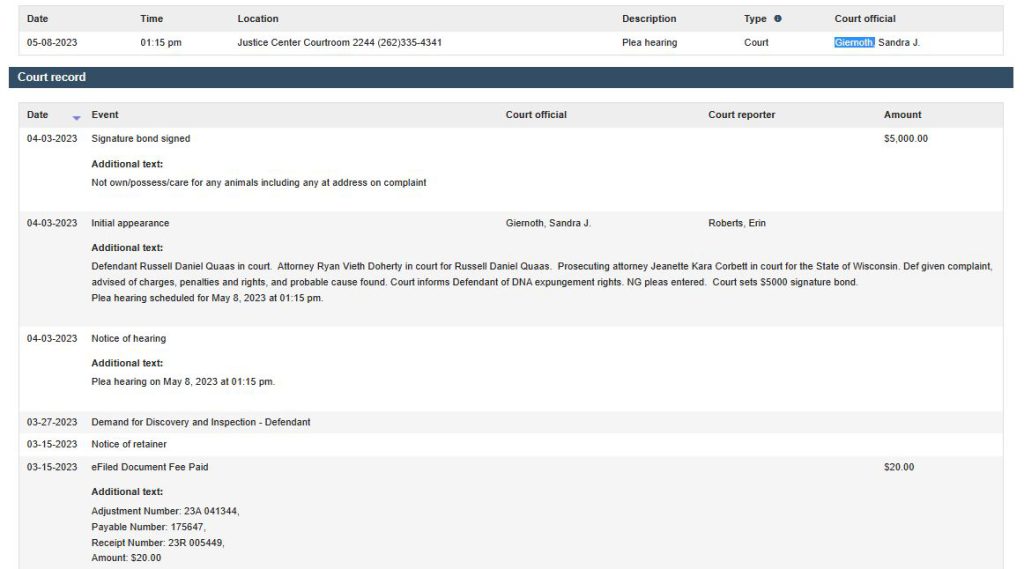 According to a release from the Washington County Sheriff, Quaas was believed to be operating a non-licensed dog breeding business out of a property in the Town of Wayne. We have taken several complaints in the past about dogs barking and the living conditions on the property, however charges could not be substantiated. The latest investigation began when sheriff's deputies received an anonymous complaint about dogs being tied to trees and not having proper shelter.
While investigating that report, Quaas was warned about having more than the allowable three dogs permitted by town ordinance. Several days later deputies returned with a town official to provide Quaas with a letter notifying him of the alleged violations. That particular day, the wind chills were well below zero. At that time deputies observed numerous dogs tied to trees and appeared to have inadequate shelter, food, and water. Washington County Sheriff's investigators obtained a search warrant based on probable cause of the mistreatment of animals.
The property did not have running water or electricity and most of the dogs resided outside. Some of the dogs were found inside a camper trailer. In many cases, their short leashes did not allow them free movement within their shelter. A small amount of dog food was located on the property however it appeared as if the dogs were mainly provided leftover pizza from a local carry out chain and frozen moldy animal carcasses.
Workers with the Washington County Humane Society worked alongside investigators to document and seize 34 dogs in total. All but one of the dogs that were seized were Jack Russell Terriers of varying ages.
Investigators also consulted with a doctor from the Wisconsin Department of Agriculture who agreed that the animals were not provided with adequate shelter, food, or water under Wisconsin laws. Since January 31st, all the dogs have been cared for at the Washington County Humane Society. Several of the dogs required medical attention, however they have all survived.
Sheriff Martin Schulteis said, "Seizing this number of dogs puts an incredible logistical and financial strain on an animal shelter and we appreciate all of the work they have done in assisting our investigation and in caring for these dogs.
This property has been of concern for some time within our community and through partnerships, with the Washington County Humane Society, Wisconsin Department of Agriculture, and the Washington County District Attorney's Office we have been able to take steps toward finding a permanent solution."