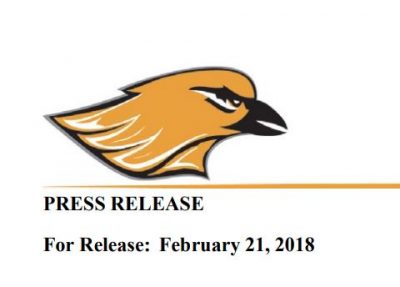 Feb. 21, 2018 – Hartford, WI – On Wednesday, February 21, 2018, at approximately 2:20 p.m., in a classroom in front of other students, an aide, and a teacher, a student began discussing the event that took place in school yesterday.
The student told the onlookers that he believed what happened to the other student was a joke, stated that he would "do what he wanted to do," and then stated, "I'm going to shoot up the school."
The aide contacted the Administration immediately, and the student was brought to the office by Administrators and the HUHS School Resource Officer. The student was arrested and is in custody.
The Hartford Police Department found no weapons in the student's possession and none were located on school grounds.
Charges of Disorderly Conduct against the 14-year-old student are being referred to Washington County Juvenile Intake. This investigation is ongoing by the Hartford Police Department, and no further information is being released at this time.
Because the incident occurred late in the day, and students and staff left the building prior to the investigation being completed, no announcement was made; however, HUHS will be making an announcement Thursday morning to students and staff.
Our message will be the same as it was yesterday with added emphasis on the seriousness of making statements that threaten the safety and security of students, staff, visitors, and the school.
HUHS takes any threats of any kind seriously in order to ensure the safety and security of everyone in the school. This level of awareness and action is true every day at HUHS, and not just in the wake of such tragedies as in Parkland, FL last week.
The safety of our students, staff, school, and community is our top priority.