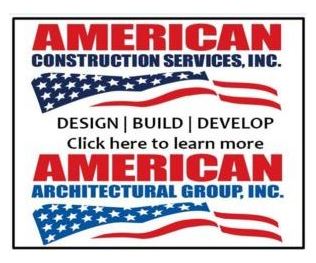 Feb. 22, 2018 – West Bend, WI –  American Companies added design and engineering services in 2000.  Over the past 18 years, the firm's target markets have been designing commercial, industrial, retail, office, hospitality and multi-family facilities throughout Wisconsin and the upper Midwest.
Some of local design projects include The Kettle Moraine Ice Center, Hampton Inn & Suites, Timmer's Restaurant, Double J Transport, Matenaer Corporation, Affiliated Clinic, Regner Park Pavilions, Wingate Creek BP, Best Tech Tool, South Main Center, and Family Promise-Karl's Place.

In January, West Bend native and registered architect, Adam Hertel, joined long-time employees Pat Storrs and Scott Kintopf, in the architectural division.
According to American Companies President Kraig Sadownikow, "We are excited to add Adam to our architecture team.  We like to seek out and hire high quality people; Adam is one of the good ones.  We are looking forward to the next two decades being as successful as the last two."
Storrs and Kintopf have been with American Companies since 2000 and have earned the reputation of being regional leaders in the field of architecture and design.
Adding Hertel to the team helps exemplify the company's core values:  Genuine, Entrepreneurial, Accountable, Rigorous, and Spirited.
"These GEARS drive our promise to our customers," said Sadownikow.  "Our job is to allow you to do yours."