Washington Co., Wi – The Washington County Board meets Tuesday afternoon at 3 p.m. One of the items on the agenda is an update on the anti-crime plan.
It was November 8, 2022 when voters knocked down a $3.6 million safety referendum designed to raise property taxes by about 10% each year moving forward, ie a permanent tax increase.
In August 2022, when Washington County Supervisors voted to put the issue to referendum, Supervisor Brian Gallitz said, "I believe we can handle this within our normal operating budget. Based upon the jail needs, the detective and deputy needs we can and should do this incrementally based upon our population growth."
During the August meeting, county executive Josh Schoemann said if the referendum doesn't pass, "we keep doing what we're doing. Can we move some things around 100%. It is time to put it in front of the people. Are people in a difficult situation, 100%. There is nothing simple about the referendum question – it is convoluted as possible."
Click HERE to SUBSCRIBE to FREE local news at
Below is the latest plan being presented by the county.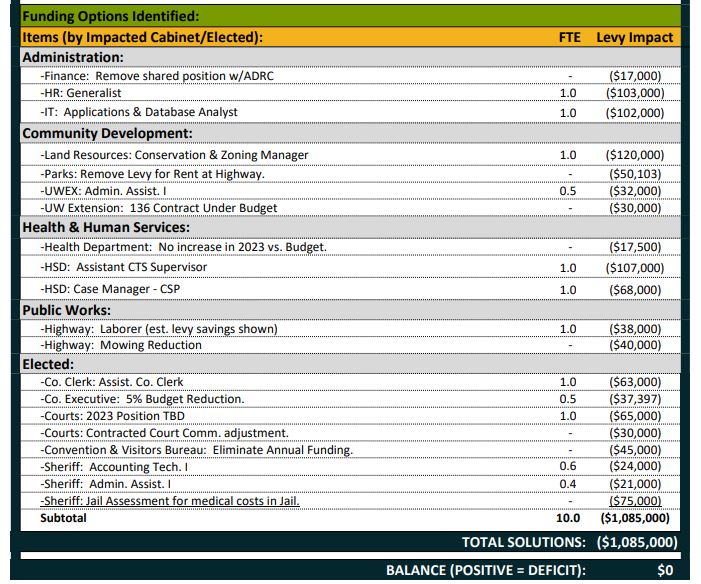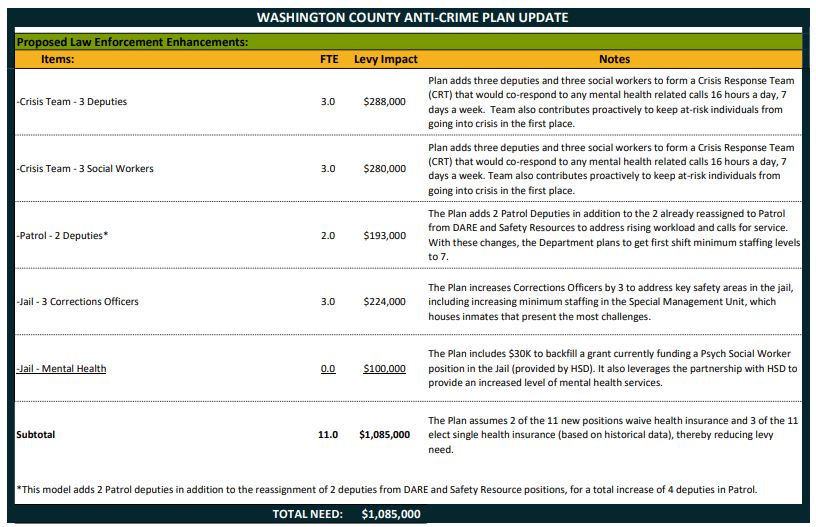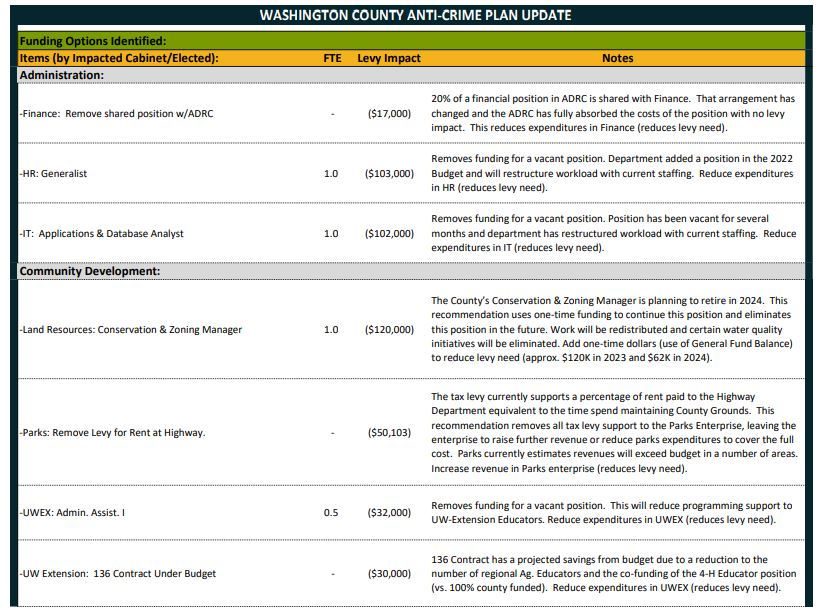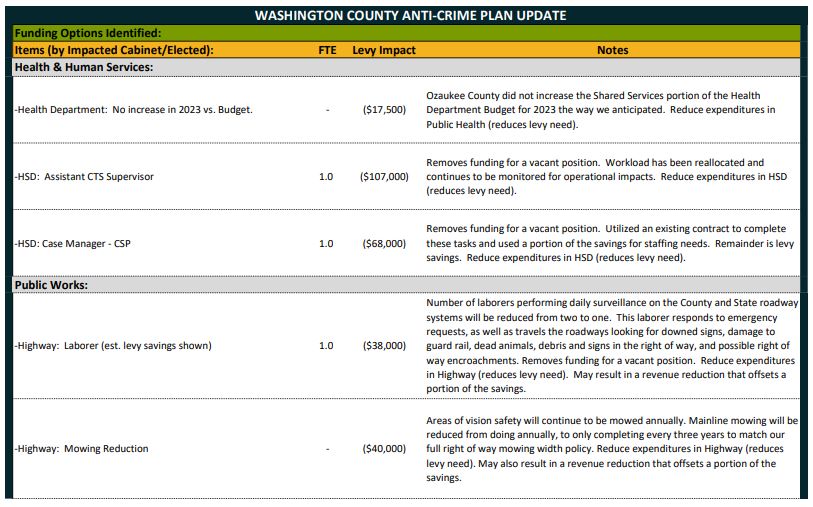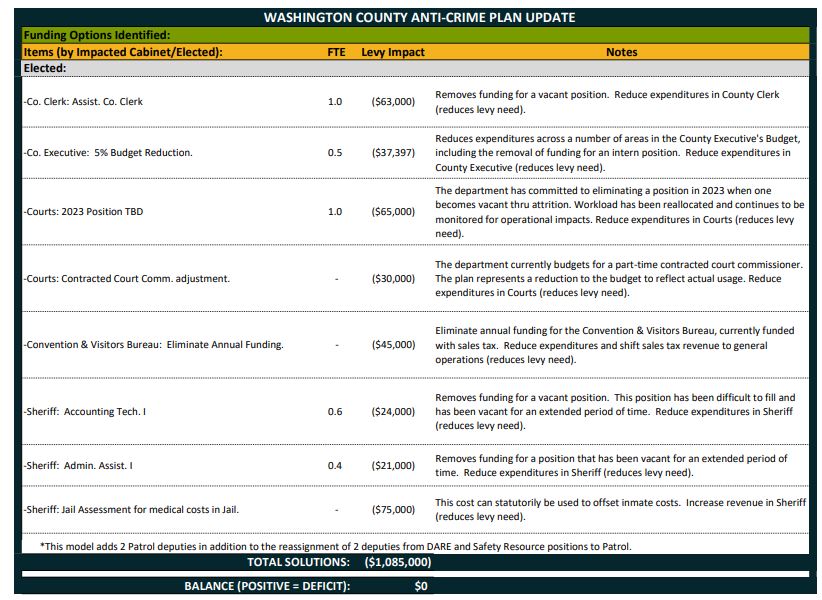 Below is the referendum as it appeared on the November 8, ballot: Under state law, the increase in the levy of Washington County for the tax to be imposed for the next fiscal year (2023), is limited to 3.61% based on Washington County's best estimate, which results in a levy of $37,734,920. Shall Washington County be allowed to exceed this limit and increase the levy for the next fiscal year (2023), for the purpose of funding the Washington County Anti-Crime Plan by a total of 9.89%, which results in a levy of $40,018,760, and on an ongoing basis, include the increase of $3,600,000 each fiscal year going forward?
Tuesday's meeting, January 24, 2023 begins at 3 p.m. in the Herbert J. Tennies Government Center – Room 1019 at 432 E. Washington Street, West Bend, WI. The meeting is open to the public.