January 21, 2022 – Town of Polk, WI – Washington County Fair Park was home to the 31st Apprenticeship Skill Competition this week.
Tyler Odegard (below) was one of the participants. He took part in the carpentry competition.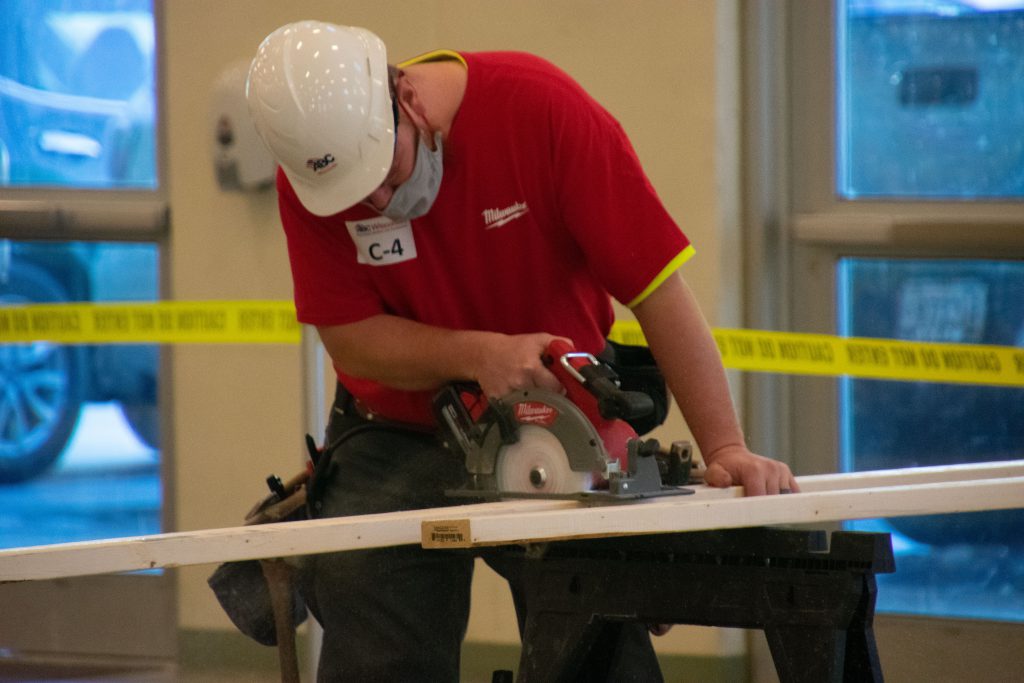 A total of 32 apprentices, representing four state technical colleges, in carpentry, plumbing, electrical and HVAC went head-to-head in a four-hour practical skills competition, followed by a written exam.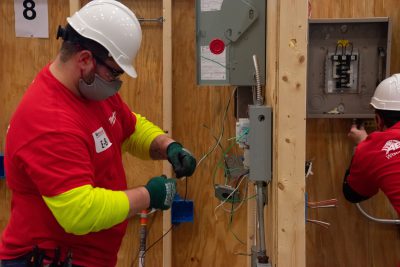 The first-place winner for each trade advances to the ABC National Craft Championship, scheduled to be held March 15-17 in San Antonio, Texas.
Click HERE to SUBSCRIBE to FREE local news at
Students from Ozaukee High School toured the competition and participated in a hands-on activity.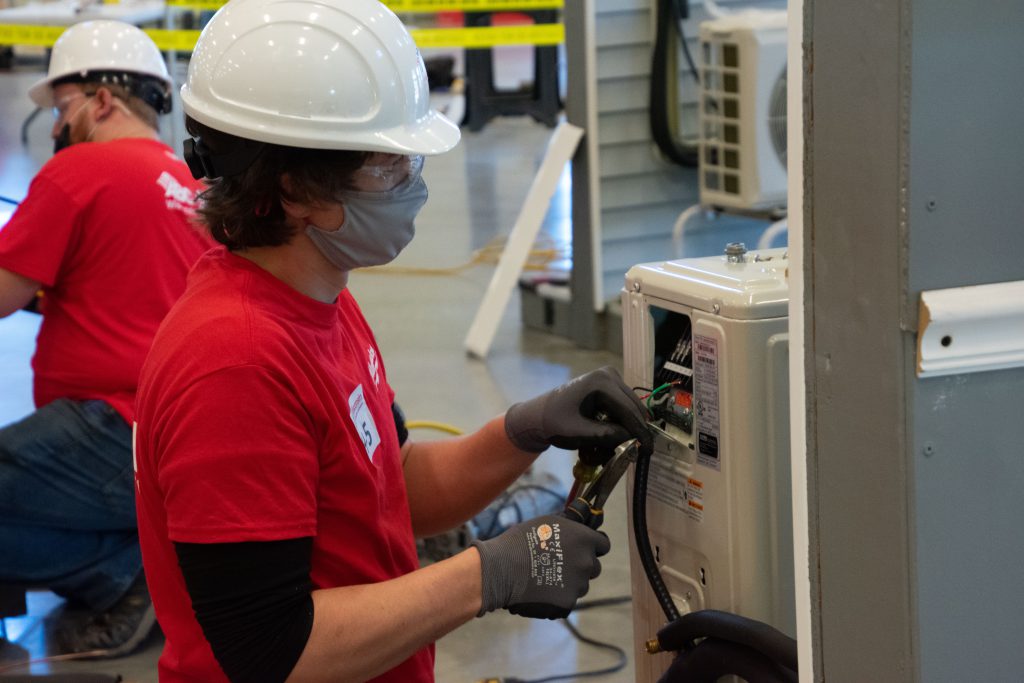 ABC of Wisconsin's Apprenticeship Program is a 501(c)(3) educational organization that works closely with the Wisconsin Department of Workforce Development and 11 state technical colleges.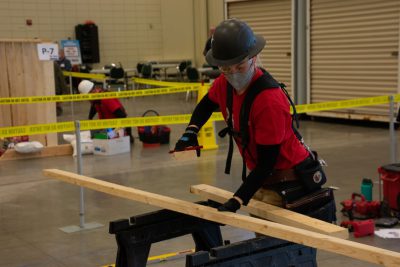 Currently, the program has nearly 1,900 apprentices in 11 skilled trades, including more than 400 new apprentices who began the program in fall 2021 in communities across Wisconsin.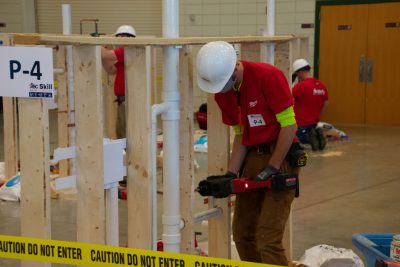 Carpentry
1st Place – Drew Hawkins, Royal Construction, Inc.
2nd Place – Tyler Odegard, Royal Construction, Inc.
3rd Place – Jason Gundrum, Kraemer Brothers
Electrical
1st Place – William Kelly, C. F. Power, LLC
2nd Place – Tyler Terrian, Engler Electric, Inc.
3rd Place – Hayden Oestreich, Lyons Electric
HVAC
1st Place – Sawyer Lantz, Komfort Heating & Cooling, Inc.
2nd Place – William Bretsch, H.J. Faust, Inc.
3rd Place – Griffin Baker, H.J. Faust, Inc.
Plumbing
1st Place – Alex Hayes, Edgewater Plumbing, LLC
2nd Place – Derrik Hanewold, RHD Plumbing, Inc.
3rd Place – Jon Kuchta, Adams