Around the Bend – Updates & Tidbits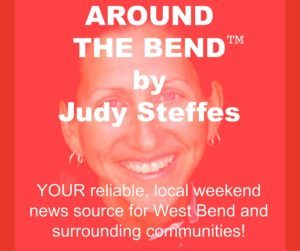 – The Jackson Police and Fire Commission swore in Duane Hafemeister this week as the newly appointed Interim Chief. Hafemeister has been a member of the department for over two decades. "I am confident Duane will competently fill that role and he will receive the support of all of the members of the JFD during the transition to a new full-time chief," Village Administrator John Walther said. There will be a ceremonial swearing-in for Hafemeister Tuesday, March 8 at 7:30 p.m. at the Village Hall.
-Preparations will begin Friday for the 2016 Mile of Art as businesses in downtown West Bend help showcase art work by students in the West Bend School District. The drawings and paintings and crafts will be on display in storefront windows from March 11 – 24.
-There will be some familiar faces on TMJ-4's Morning Blend on Friday, March 11 as Ann Marie Craig, owner of Century Farmhouse Soaps, is the featured guest. Show airs at 9 a.m.
-Truck Outfitters, 1325 S. Main St. in West Bend, will have a grand opening of its new showroom March 7 – 19. Owner Douglas Geracie moved one store north in February to take advantage of a bigger showroom. Truck Outfitters is open M-F 8 a.m. – 5 p.m., Sat. 8 – Noon.
-Green Bay Packer legend Paul Hornung is coming to West Bend on March 12. He will be part of a collector card show and autograph session at the West Bend Moose Lodge. The show will run from 9 a.m. – 2 p.m. and the 'Golden Boy,' will be on site for autographs around 10:30 a.m.
– The Washington County Slayers are recruiting for the 2016 season. There will be a team signing day and meeting Saturday, March 12 at 2 p.m. at Pioneer Bowl in Richfield.
– Registration for West Bend Youth Football League is Tuesday, March 15 at 1248 Lang St. starting at 5:30 p.m. The WBYFO is a tackle football league for 5th – 8th graders in the West Bend School District. More information at WBYFO.com
– The Holy Angels students of the Month for February include 6th grader Isaac Fichtner, 7th grader Elizabeth Meurer, and 8th grader Katelyn Matenaer.
– Chix 4 a Cause LTD is throwing down a unique challenge. "I want the entire community involved in showing support for cancer patients by temporarily dying or streaking their hair purple or adding a purple hair extension," said Chix founder and CEO Jillian Clark. Photos can be posted on a special Facebook page and/or make a financial contribution to benefit Chix 4 a Cause's Gifts of Love program at www.chix4acause.org."
-Sunday, March 6 is the 1-year anniversary of the fire at Meadowbrook Orchard that claimed more than 90 animals and leveled his barn on Mile View Road. Owner Rick Takacs is taking time this week to say thanks to everyone who helped during and after the fire.
-The 34th annual West Bend Kiwanis Pancake sausage brunch is 8 a.m. – noon on Saturday, March 19 at the Washington County Fair Park Pavilion. Bring the kids and meet the Easter Bunny. Tickets are $6 for adults and $3.50 for kids.