Around the Bend – Updates & tidbits by Judy Steffes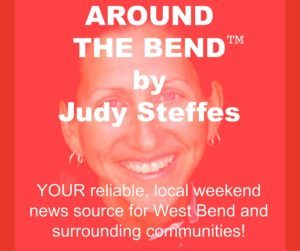 -The Washington County Board of Canvass will finalize election results from the Feb. 16 primary on Tuesday, Feb. 23 beginning at 8:30 a.m. The city of West Bend will canvass its votes Monday, Feb. 22 at 8:30 a.m. in the Clerk's Conference Room at City Hall. The General Election is April 5.
-Jake Poad, a 2003 graduate of West Bend West High School, is the new manager at Pick N' Save south. Poad replaces Luke Waning who managed the store the last few years.
-Assembly Rep. Jesse Kremer (R-Kewaskum) and Rep. Jeremy Thiesfeldt (R-Fond du Lac) will meet with students at David Star Lutheran in Jackson on Monday. Kremer said they will talk to students about what government is about. Kremer and Thiesfeldt are both graduates of David Star Lutheran and Kettle Moraine Lutheran High School.
– Forward Dental and Dr. Richard Lightsey are now accepting patients at the West Bend clinic, 1006 S. Main St. Dr. Lightsey is a graduate of Marquette University.
-Living Word Lutheran High School in Jackson has secured full funding for its new LW Global Education Building. The purpose of the building will be to house up to 20 boarding students. The construction of the facility is fully funded by third source investors. "Our partners provide the capital to build, furnish, and operate," said Principal Dave Miskimen. "Living Word provides the land and management." Stay tuned for construction details.
-The Kettle Moraine YMCA's gymnastics team is hosting a gymnastics meet Feb. 27-28. Nearly 500 gymnasts from throughout Wisconsin will compete in USAG Levels 1 – 9 and xcels. Competitors as young as 5 years old begin at 8 a.m. The event runs throughout the weekend.
-Kewaskum Middle School presents Peter Pan. Performances at the Kewaskum High School Theater is Feb. 20 at 7 p.m. and Sunday, Feb. 21 at 2 p.m.
– On March 2 a group of volunteers from the Washington County Senior Center including volunteer coordinator, Pat Martin, will be reading to students at Green Tree Elementary School in celebration of Dr. Seuss' birthday.
-A special bicycling committee is working on several events for later this year including Bike to School Day on May 4 and Bike to Work Day on May 20. A special helmet fitting is also set for April 30 at the Kettle Moraine YMCA's Healthy Kids Day.
INSIDER Copyright © 2016.
All rights reserved. Any redistribution or reproduction of part or all of the contents in any form is prohibited. You may not, except with our express written permission, distribute or commercially exploit the content. Nor may you transmit it or store it in any other website or other form of electronic retrieval system.