Around the Bend – Updates & tidbits by Judy Steffes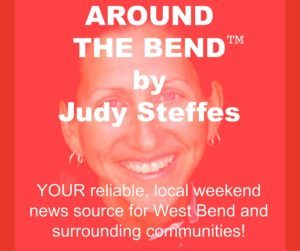 – Regal Ware, Inc. awarded the 2016 J.O. Reigle Scholarships to Lindsey Du Charme and Alexandra Krueger, seniors at Kewaskum High School. The $18,000 scholarships are awarded annually and provide each student $4,500 per year toward a 4-year college program.
– Washington County has an accepted low bid from Design 2 Construct for the new Silver Lining Amphitheater. The new stage is being funded by a $600,000 donation from West Bend Mutual Insurance. Construction at the Fair Park is expected to begin in mid-March.
– The 29th annual Washington County Breakfast on the Farm is set for June 11 at Level Acres Dairy on County Highway S in Hartford. The event includes barn tours, an all-you-can-eat pancake breakfast, free wagon rides and an antique tractor display. Advance tickets are $6 and children 3 and under are free.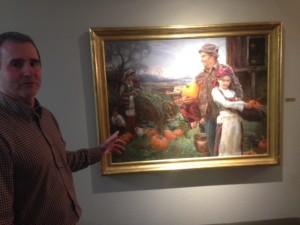 -More than 20 people walked through an open house at the Albrecht Free Clinic, 908 W. Washington St., on Wednesday evening. Many were impressed with the layout of the clinic, the added dental service and the brilliant painting in the lobby by artist Dan Gerhartz of Kewaskum.
-St. Boniface seventh grader Elliot Lehman of Germantown repeated as the champion of this year's Lumen Alliance Spelling Bee. Lehman correctly spelled etymology and hemorrhage to claim the top spot. Holy Angel's eighth grader Sam Cooley took second place honors.
-Common Sense Citizens of Washington County will host a General Election school board candidate forum March 23. The public is invited to submit questions to CSC president Chris Jenkins at [email protected]
– Lee and Mary Krueger tapped 80 maple trees at their home on Little Cedar Lake this week after eight grandkids showed up to help. "Weather this week looks to be too cold but, on warmer days (mid-30s and above) we'll tap the 150 remaining trees and get all the pipes and tubing set up," said Krueger. By mid week they had 200 trees tapped and gathered 200 gallons of sap.
-There's a free seminar Tuesday, March 1 at 7 p.m. on 'How to Grow a Champion Tree.' Guest speaker will be Dave Scharfenberger, president of Wachtel Tree Service in Merton and a Board Certified Master Arborist. The event at West Bend City Hall is sponsored by Roots & Branches.
-The Kettle Moraine YMCA's gymnastics team is hosting a gymnastics meet Feb. 27-28. Nearly 500 gymnasts from throughout Wisconsin will compete in USAG Levels 1 – 9 and xcels. Competitors as young as 5 years old begin at 8 a.m. The event runs throughout the weekend.
-One of the more popular annual events is this week at Decorah Elementary as second graders put on a circus, March 3 at 6:30 p.m. to show off what they learned about balance and movement in phy ed. Students will dress as circus performers and demonstrate their skills for an audience. The event is coordinated by phy-ed teacher Deanne Seaman with support from the art teacher for props and decorations and second grade teachers to organize the acts.