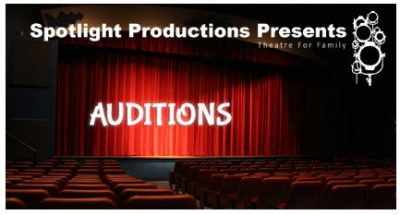 West Bend, WI – Mark your calendars! Auditions for the Spotlight Spring Comedy, A Nice Family Christmas!
Auditions for the show are Thursday, Jan 4 at 7 p.m. at the Mutual Mall – 1043 S. Main St. in West Bend.
Come either night, or both.
No preparation necessary. All materials will be provided at the auditions.
Adult roles for both men and women age 16 and older are available. For info, or to preview a script, contact director Dean Joecks at 262-424-3895.
Performances will be March 1, 2 and 3 at the Cedar Theatre.