Bad accident / car fire Highway 45 southbound south of Paradise Drive in West Bend | Photos courtesy Sue Kellom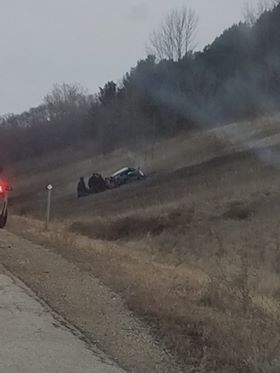 Jan. 31, 2018 – West Bend, WI – Motorists are being asked to avoid the area of Highway 45 southbound just south of Paradise Drive following a bad, multi-vehicle accident.
Authorities are rerouting some vehicle off Highway 45 at Paradise Drive.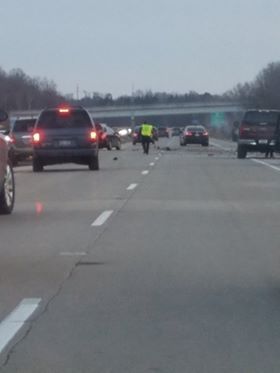 Multiple vehicles are involved and there's a growing gapers block northbound 45 from Pleasant Valley Road.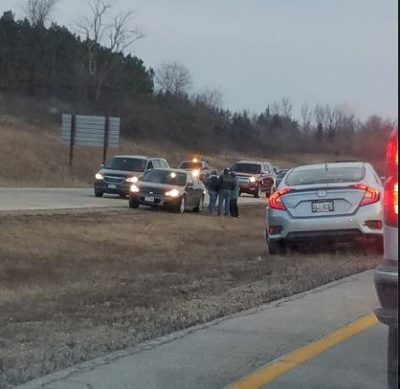 Photos courtesy Sue Kellom