Benefit today for Slinger firefighter Tim Roskopf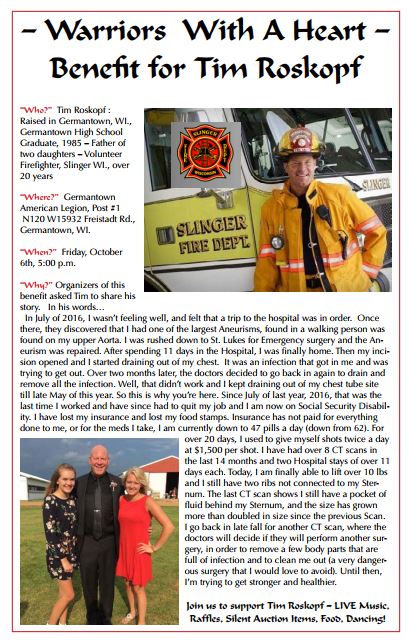 Germantown, WI – On Friday, Oct. 6  there will be a benefit to help Tim Roskopf and his family with medical bills.
Roskopf has been with the Slinger Fire Department 19 years and has given thousands of hours of his personal time to the community and never asked for anything in return, but now he is in need of help.

Roskopf is recovering from surgery to repair an aortic dissection. 
The event begins at 5 p.m. at the Germantown American Legion Post #1.